Mini has launched its World Rally car at the Paris Motor Show - and confirmed Britain's Kris Meeke as part of its driver line-up for next season.
The car will break competitive cover in the World Rally Championship next season, run by British-based motorsport preparation firm Prodrive - which won three drivers' and three manufacturers' titles when it ran Subaru's WRC effort between 1990 and 2008.
Ian Robertson, BMW AG board member responsible for sales and marketing, said: "The response to our announcement that Mini will return to the world of rallying next year was very positive.
"The FIA World Rally Championship is the pinnacle of rallying, making it the ideal platform for demonstrating the competitive spirit of our brand. The development of the car is running on schedule and the preparations for the world championship are in full swing.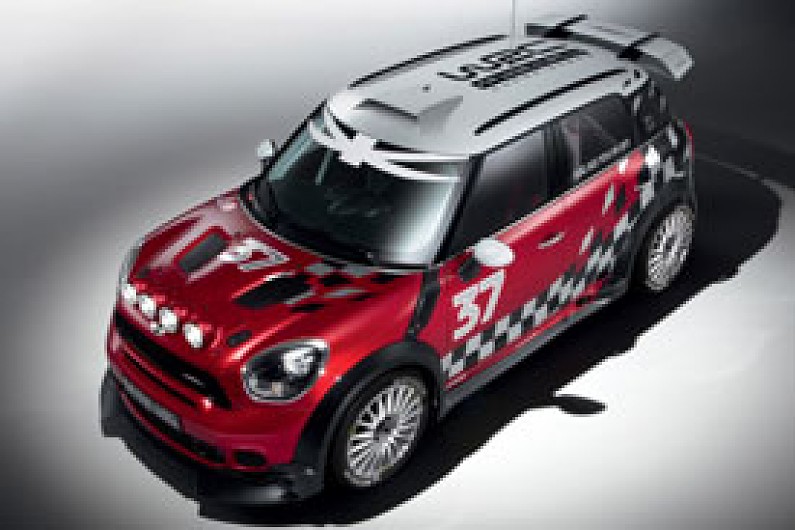 "The Mini Countryman production model provided the ideal basis for our new world championship challenger."
Prodrive's David Richards said: "This project is a truly passionate opportunity. Mini is a cult brand which left a lasting impression during its previous motorsport campaigns. We are both extremely happy and proud to be on board as a partner when Mini returns to rallying.
"We aim to use 2011 as a preparatory year, amassing experience in order to ensure we are fully competitive from the start of the following season. But let's not underestimate the task ahead of us, nor the stiff competition we will face on the way. However, our target is firmly set on winning the world championship title again with Mini."
For a gallery of images of the Mini, Citroen DS3 and Ford Fiesta WRC cars, click here.