Opel has launched what it believes is the first rally championship for electric cars, replacing its flagship junior series with the ADAC Opel e-Rally Cup for the Corsa-e from 2020.
The ADAC Opel Rallye Cup - which uses the marque's Adam model - has helped to produce a number of rally talents including WRC 2 rally winner and Hyundai junior driver Jari Huttunen, with its prize historically a subsidised drive in Opel's works team in the European Rally Championship's junior category. Almost a hundred drivers have competed in the Rallye Cup.
Now Opel has replaced the Adam-based series with the e-Rally Cup, which will be launched at the Frankfurt Motor Show.
It will be part of select rounds of the German Rally Championship and a number of one-off events, as the ADAC Opel Rallye Cup did before it, with a 'super season' starting in summer 2020 and running through '21.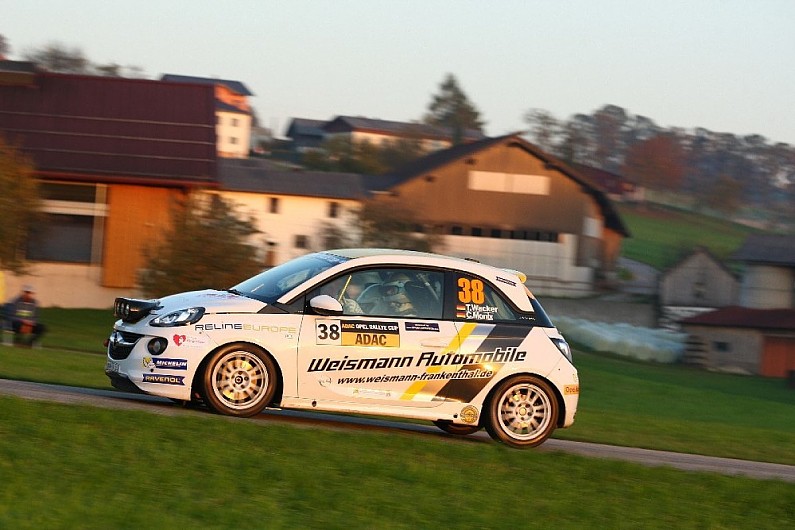 Opel is also relaunching the Opel Rallye Academy, which invites applicants and offers a select number the chance to compete in the Corsa-e Cup.
Autosport understands the Corsa-e Cup will keep the prize of the previous championship, with the winner offered a subsidised drive in Opel's new Corsa R2 - set to be introduced in 2021 - in the ERC, although that prize is yet to be confirmed.
"I am sure that the ADAC Opel e-Rally Cup has a signal effect on motorsport far beyond the borders of Germany," said ADAC sports president Hermann Tomczyk.
The new car will have 260nm of torque, a 50kWh battery and a sequential gearbox. Opel claims the Corsa-e Cup car will cost under €50,000.