Former Citroen World Rally Championship driver Kris Meeke will return to rallying for next month's RallyLegend event in San Marino.
Meeke has stayed away from the rallying scene since he was dropped by Citroen following his accident on this year's Rally of Portugal.
He will drive one of the World Rally Cars once used by his mentor Colin McRae.
Meeke was part of last year's RallyLegend commemoration of McRae, driving one of his Citroen Xsara WRCs.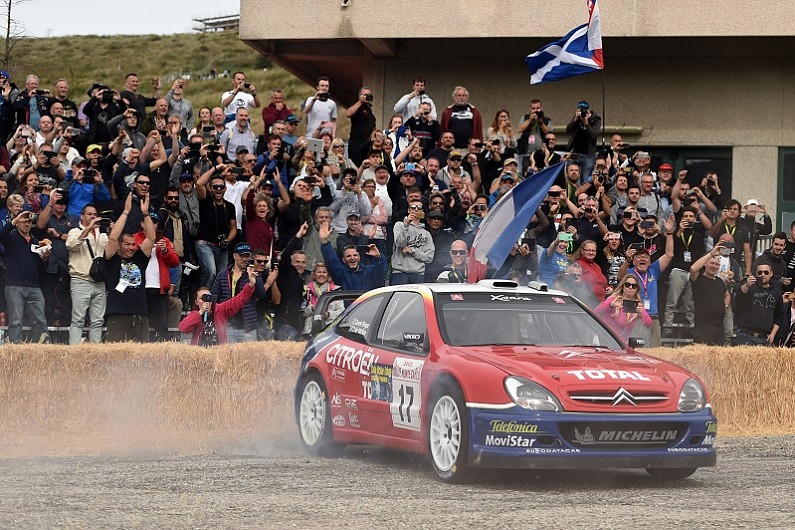 The 2017 event brought together all the World Rally champions except Walter Rohrl and Carlos Sainz to mark 10 years since McRae's death.
The organisers have not decided whether Meeke will drive in the main event or run as part of the Legend Stars show, which is a demonstration run.
Meeke, who will be co-driven by Derek Brannigan as he was last year, will be joined at RallyLegend on October 11-14 by his former Citroen team-mate Craig Breen, who will drive a C4 WRC, and four-time WRC runner-up Mikko Hirvonen in a Ford Focus RS WRC.
In addition, the 50th anniversary of Martini Racing will be celebrated at RallyLegend. Double world champion Miki Biasion will drive a Martini-liveried Lancia as part of that display.