M-Sport's Ford Fiesta World Rally Car has benefited from NASCAR technology following its first trip to North Carolina earlier this month.
Sebastien Ogier's Rally Mexico-winning Fiesta was flown to Ford Performance in Charlotte directly after the last WRC round.
M-Sport's head of rally engineering Chris Williams said the detour had been very worthwhile.
"We wanted to get the car out there, but in a week when the [test] car was already in Corsica, it was really busy," he told Autosport.
"We weren't exactly passing, but we were in the vicinity on the way back from Mexico, so that made sense.
"And we learned from the trip, which is good. We validated a lot of what we've already done with Ford in CFD [Computational Fluid Dynamics], so it was very worthwhile."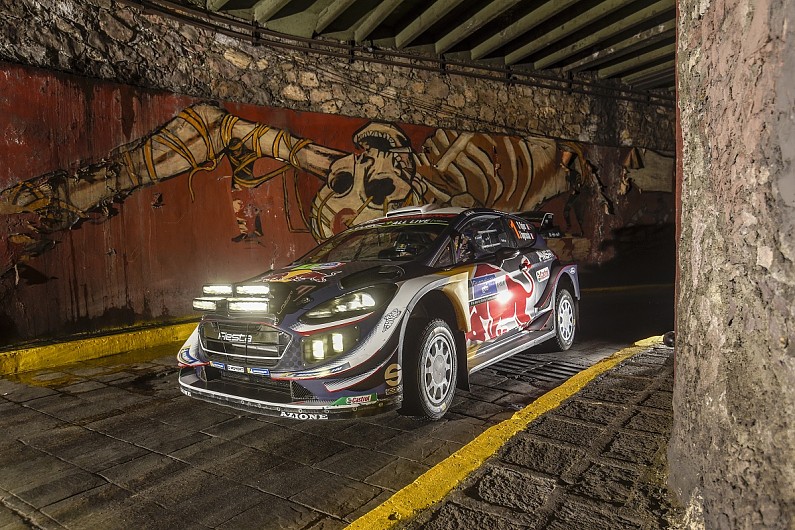 Ford Performance develops both its NASCAR and GT programmes out of Charlotte, making use of key research technology that was used for the first time by a World Rally Car in M-Sport's visit.
"We spent time at Windshear [a nearby rolling road windtunnel], that was the first time this car's been on that and it helped," said Williams.
He added that much of the development work completed was for the longer-term, but admitted there would be shorter-term upgrades coming from the trip as well.
"Windshear was the main thing we went for and it was very useful," said Williams,
"We've already implemented some stuff, but much of it is longer-term."
The Fiesta WRC is expected to return to Charlotte later this season to continue using of Ford Performance's development facility.