An outbreak of the Phytophthora ramorum tree disease has forced Rally GB organisers to make a second significant change to the route for Britain's round of the World Rally Championship.
The fungus-like disease has been discovered on trees on Myherin, which is the first gravel stage of the October 26-30 rally.
As a result, it will be shortened by 8.46 miles from 19.77 to 11.30 miles.
A refuel has been included on the route after Myherin and before the following Sweet Lamb stage.
The remainder of the competitive mileage is unaffected by the disease and the event's total mileage will be just four short of the original route.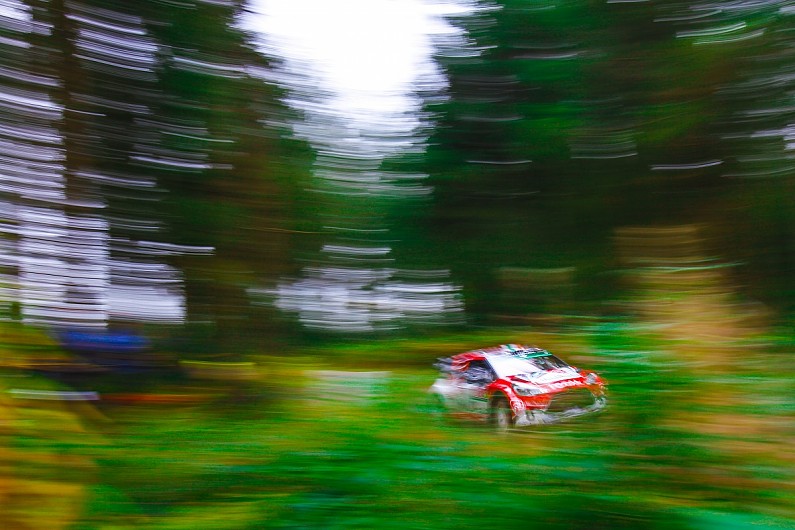 In an effort to make up some of the 17 miles lost from the two runs of Myherin, Saturday morning now starts with a pre-dawn run through Aberhirnant, a stage that was originally scheduled to be run just once on Saturday evening.
The first change to the Rally GB came last month when the first run though Gwydyr was canned to ease WRC teams' concerns over a lack of rest time between Saturday and Sunday.
The event also changed its start venue and added a new opening stage at the Tir Prince Raceway for the Thursday night.