World Rally Cars will be faster, wider and more aggressive in appearance following the FIA World Motor Sport Council's decision to approve the principles of technical regulations for 2017.
As expected, WMSC did not sign off on firm rules or homologation requirements in its meeting in Mexico on Friday.
Those details will come following further discussion between the governing body's technical department and the WRC manufacturers.
The FIA's communication: "The intention behind the new regulations is to produce a car with a far more dynamic and distinct appearance that exhibits character and diversity."
Engine power will be increased to 380bhp, from a current notional figure of 300.
The turbo's restrictor will be increased from 34 to 36mm, helping produce that hike in power more cost effectively. Boost pressure will run at a maximum of 2.5 bar.
That additional power will be even more dramatic when combined with a weight reduction of 25kg.
The biggest change on the transmission comes with the reintroduction of an electronically controlled centre differential.
The visual impact of World Rally Cars will be enhanced by a: "Free zone defined around the bodyshell of the production car to create a maximum WRC car width of 1875mm and greater overhang front and rear.
"[There is] greater freedom on the lateral parts of the front bumper, with potential for additional aero devices ahead of the front wheels. Openings may also be cut-out on the fender surface."
The cars are currently 1820mm wide with overhang much more closely regulated.
The rear of the cars will also be in for a makeover with bigger rear wings.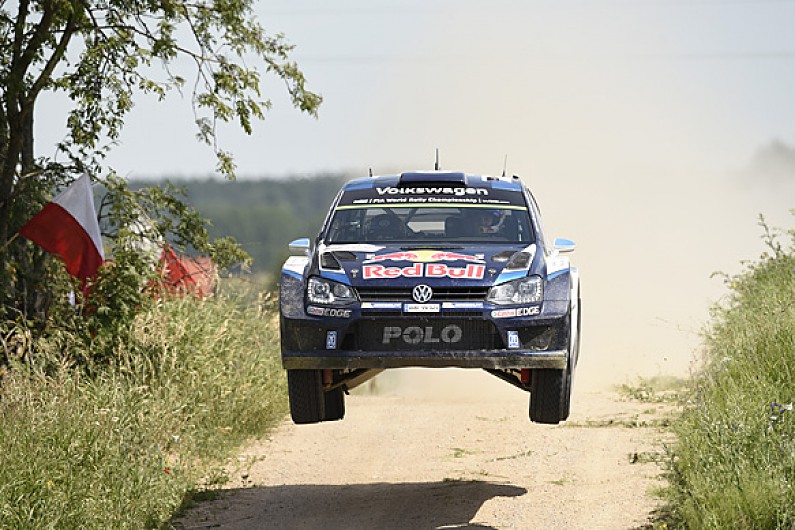 Autosport has produced a standalone special magazine to celebrate our 70th birthday. All current print subscribers will receive a copy for free. To order your copy of the 196-page Autosport 70th Anniversary issue, please go to: autosport.com/autosport70th