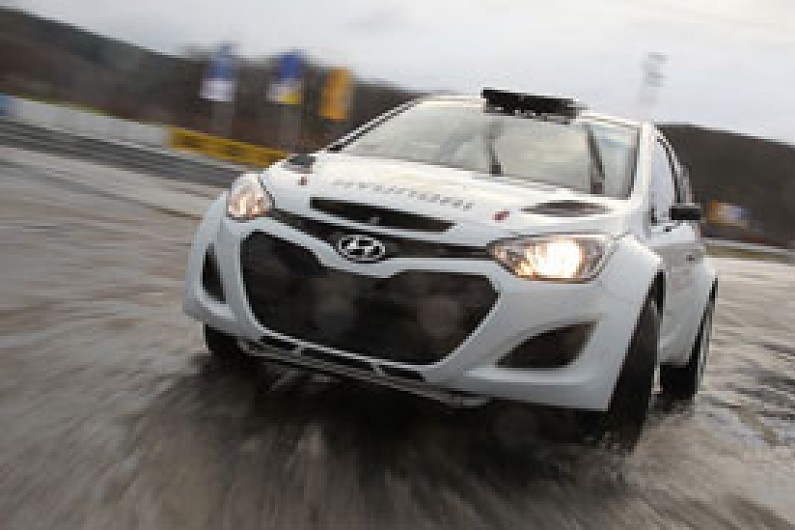 Hyundai's i20 WRC, with which it plans to return to the World Rally Championship, has run for the first time in Europe.
The car, produced in South Korea and first unveiled in September, was flown into Germany for two days at an ADAC test centre just outside Frankfurt early last week.
Selected journalists were invited to sample the i20 WRC show car. Work on the actual World Rally Car will be getting underway soon, with the company absolutely committed to starting the 2014 World Rally Championship.
Click here to read David Evans' account of Hyundai's i20 WRC Frankfurt test
This is the first sighting of the car since the Paris Motorshow, where the programme was launched.
The next major developments in the firm's first WRC effort since 2003 will be announced at the Geneva show in March.
A spokesman from the firm said: "We wanted to keep the story moving.
"We realised there was nothing since Paris, which is why we wanted to organise everything to fly the car into Europe to show what we have done and the direction we are moving in.
"This is a way of showing our commitment to the World Rally Championship."
Autosport has produced a standalone special magazine to celebrate our 70th birthday. All current print subscribers will receive a copy for free. To order your copy of the 196-page Autosport 70th Anniversary issue, please go to: autosport.com/autosport70th