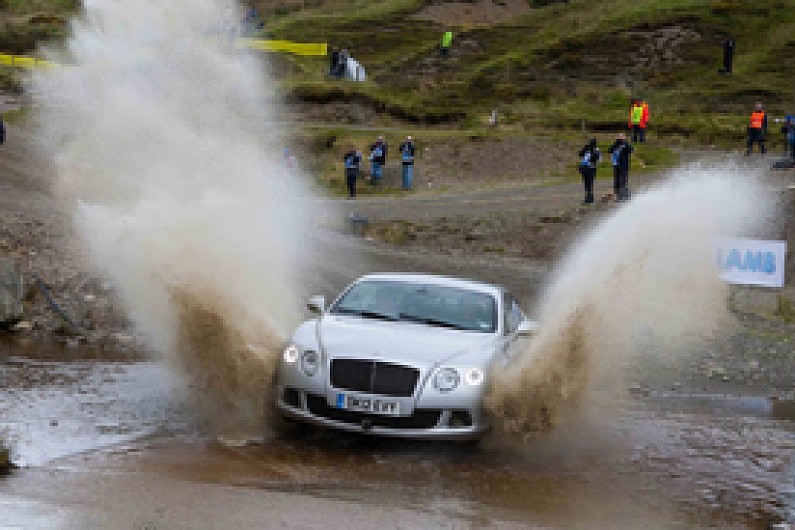 Former Mini driver Kris Meeke returned to the World Rally Championship on Friday's opening day of Rally GB - driving a Bentley Continental Sport GT.
Unfortunately for the Northern Irishman his outing was confined to the Hafren stage, where he completed filming work with Top Gear presenter James May.
Meeke and May drove the complete route for the 15-mile stage, which ended in the Sweet Lamb spectator area.
The time for test has not been made public but it is reckoned to be within 20 per cent of Petter Solberg's benchmark time.
"It was great to drive a car like that through the stage," said Meeke, "but at the same time I had mixed feelings: Rally GB is where I want to be right now, but in a World Rally Car and doing the whole route."
The Bentley was running in standard road car trim, including standard road-going 21-inch tyres. The footage will be shown early next year.
Image courtesy of Gary Jones