The Porsche 919 Evo will make its first public appearance when it completes a demo lap on the Nurburgring Nordschleife this weekend.
Two-time World Endurance champion Timo Bernhard will be behind the wheel of the 919 Evo during a show run at this weekend's Nurburgring 24 Hours, joined by Porsche legend Hans-Joachim Stuck at the wheel of a 956 C.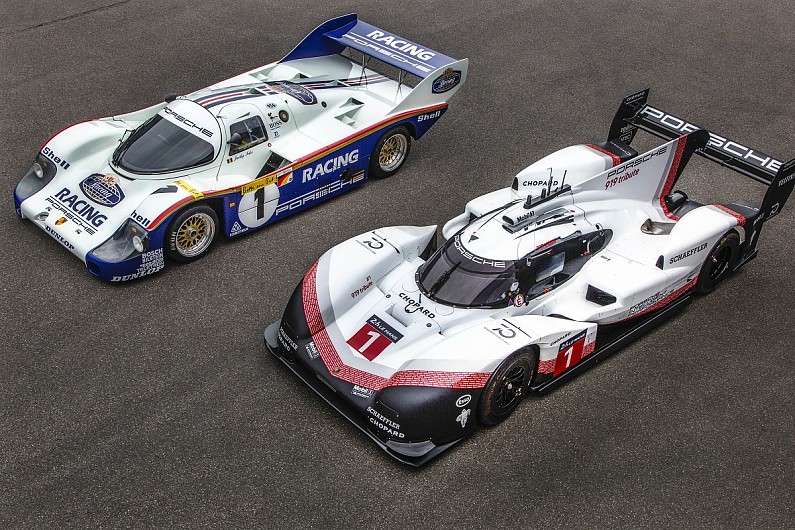 It follows Neel Jani's Formula 1 lap record-busting run in the 919 Evo at Spa last month, which was the upgraded machine's first run as part of a 'World Tour' Porsche is undertaking to celebrate its hat-trick of WEC LMP1 drivers' and manufacturers' titles in 2015-17.
Among the modifications made from the 2017 version of the 919 are an increase of more than 200bhp developed by the 2.0 V4 engine, a larger front splitter and rear wing, DRS systems front and rear and more hybrid power than the amount permitted by LMP1 regulations.
It hit a top speed of 359km/h (223mph) during Jani's run at Spa, where the Swiss driver posted a lap 0.783 seconds than Lewis Hamilton's F1 pole laptime at last year's Belgian Grand Prix.
The 919 Evo will be seen again later in the year at the Goodwood Festival of Speed in July, at Brands Hatch in September and at Laguna Seca in October.