Rebellion has launched its Oreca-built LMP1 challenger, the R-13, featuring a tie-up with British sportscar manufacturer TVR.
The Swiss outfit revealed renders of its new Gibson-powered car at the Geneva Motor Show last month, but the car will appear in the flesh for the first time at the pre-season Prologue event this weekend.
The TVR branding on the car will take the iconic name back to the Le Mans 24 Hours for the first time in more than a decade, and Rebellion said the reason for the partnership was because "the companies share common values on and off track".
TVR chairman Les Edgar commented: "Endurance racing is a key part of TVR's DNA, and our role as the primary automotive partner of Rebellion Racing TVR gives us a great opportunity to return to the sport for the first time in 13 years.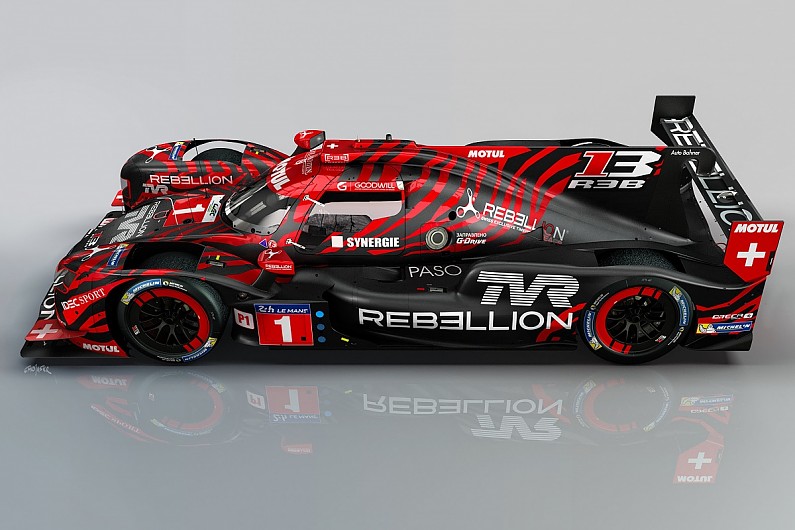 "It also allows TVR to work with a competitive racing team and apply the output to the development and production of not only TVR road cars, but also our future one-make series and track cars."
Rebellion has two cars entered for the full 2018/19 WEC superseason, but only has one car present to be shared by all six of its drivers for the Paul Ricard test.
Andre Lotterer, Neel Jani, Bruno Senna, Gustavo Menezes, Thomas Laurent and Mathias Beche will share the car during the two days of running in France.