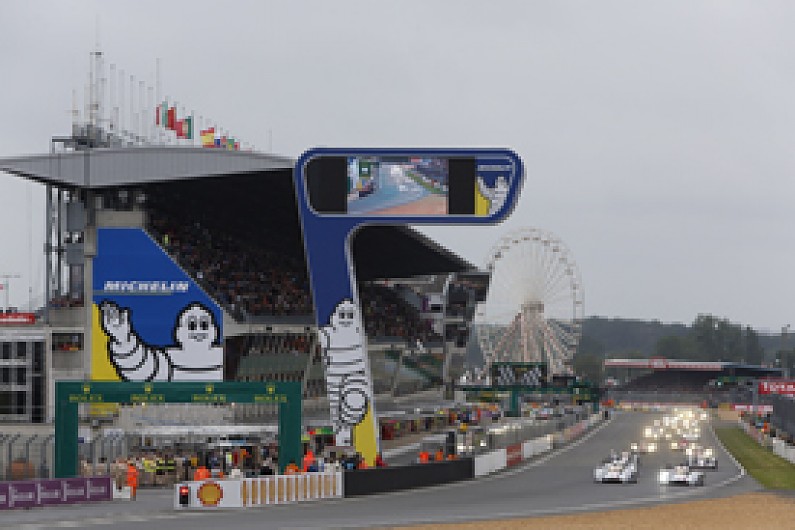 Sebastien Loeb Racing's first Le Mans 24 Hours attempt was confirmed in Paris on Thursday when organisers unveiled the entry list for the 2014 race.
The team has entered a single ORECA-Nissan in the LMP2 class, with 2012 Porsche Supercup champion and GT specialist Rene Rast listed as its lead driver in his first LMP programme.
Loeb's entry is part of a 17-strong LMP2 division that also includes two entries from Delta-ADR's new partner Millennium Racing, three from the OAK stable and one from Strakka, which ran in the P1 class last year, with the new Dome-Strakka S103.
Moving in the opposite direction is Lotus, which steps up from P2 into prototype racing's highest class for the 2014 twice-round-the-clock enduro with an AER-engined T129.
It will go up against fellow privateer Rebellion Racing - which field two of its eponymous new ORECA-built R-One cars - and works entries from Audi, Toyota and Porsche.
Porsche and Toyota will bring two entries each. Toyota has slated Alexander Wurz and Anthony Davidson as its lead drivers, while Porsche has likewise nominated Romain Dumas and Timo Bernhard.
This is the first stage of the official confirmation of the driver line-ups in the 919 Hybrids, as exclusively revealed by AUTOSPORT last month.
Audi meanwhile will run three cars, led by Lucas di Grassi, Marcel Fassler and Filipe Albuquerque respectively.
The Portuguese racer's #3 e-tron quattro is the only Le Mans addition from the full-time World Endurance Championship entry list.
Elsewhere, Nissan's ZEOD RC Le Mans 24 Hours racer had its Garage 56 spot officially confirmed. Lucas Ordonez is its named lead driver.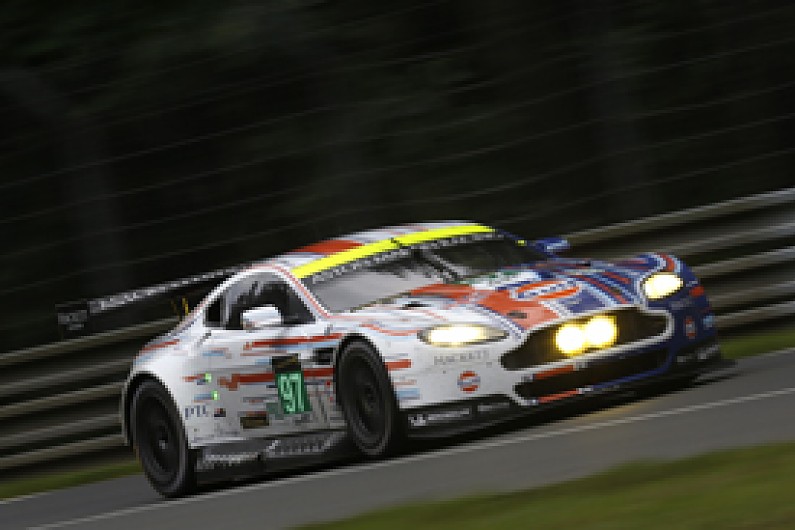 Twelve cars will line up in GTE Pro, with Aston Martin the single largest contributor with three cars.
Ferrari's AF Corse squad will field two entries, as will the works Corvette team.
They will be joined by Ram Racing which, as predicted by AUTOSPORT, steps up after triumphing in the European Le Mans Series at its first attempt last year.
JMW, which finished 10th in last year's race, has been placed on the 2014 GTE Pro reserve list.
GTE Am meanwhile features 16 cars, among them four entries from AF Corse and three from Aston Martin.
Former Manchester United goalkeeper Fabien Barthez will make his Le Mans debut with Jerome Policand's ASP team.
Team                       Car                       Nominated driver
LMP1
Audi Sport Team Joest      Audi R18 e-tron quattro   Lucas di Grassi
Audi Sport Team Joest      Audi R18 e-tron quattro   Marcel Fassler
Audi Sport Team Joest      Audi R18 e-tron quattro   Filipe Albuquerque
Toyota Racing              Toyota TS040 HYBRID       Alexander Wurz
Toyota Racing              Toyota TS040 HYBRID       Anthony Davidson
Porsche Team               Porsche 919 hybrid        Romain Dumas
Porsche Team               Porsche 919 hybrid        Timo Bernhard
Lotus                      Lotus-AER T129            Christijan Albers
Rebellion Racing           Rebellion-Toyota R-One    Nicolas Prost
Rebellion Racing           Rebellion-Toyota R-One    Mathias Beche
LMP2
Strakka Racing             Dome Strakka-Nissan S103  Nick Leventis
Millennium Racing          ORECA-Nissan 03           Fabien Giroix
Millennium Racing          ORECA-Nissan 03           Stefan Johansson
Sebastien Loeb Racing      ORECA-Nissan 03           Rene Rast
G-Drive Racing             Morgan-Nissan LMP2        Roman Rusinov
SMP Racing                 ORECA-Nissan 03           Kirill Ladygin
OAK Racing-Team Asia       Ligier-HPD JSP2           David Cheng
Race Performance           ORECA-Judd 03             Michel Frey
OAK Racing                 Morgan-Nissan LMP2        Alex Brundle
Signatech Alpine           Alpine-Nissan A450        Paul-Loup Chatin
SMP Racing                 ORECA-Nissan 03           Sergey Zlobin
Jota Sport                 Zytek-Nissan Z11SN        Simon Dolan
Greaves Motorsport         Zytek-Nissan Z11SN        Tom Kimber-Smith
Newblood by Morand Racing  Morgan-Judd               Christian Klien
Thiriet by TDS Racing      Ligier-Nissan JSP2        Pierre Thiriet
KCMG                       ORECA-Nissan 03           Matt Howson
Murphy Prototypes          ORECA-Nissan 03           Greg Murphy
Reserves:
Larbre Competition         Morgan-Judd               Jacques Nicolet
Signatech Alpine           Alpine-Nissan A450        Nelson Panciatici
Caterham Racing            Zytek-Nissan Z11SN        Chris Dyson
Boutsen Ginion Racing      ORECA-Nissan 03           Vincent Capillaire
Pegasus Racing             Morgan-Nissan LMP2        Julien Schell
GTE Pro
AF Corse                   Ferrari 458 Italia        Gianmaria Bruni
Ram Racing                 Ferrari 458 Italia        Matt Griffin
AF Corse                   Ferrari 458 Italia        Davide Rigon
Corvette Racing            Chevrolet Corvette C7.R   Jan Magnussen
Corvette Racing            Chevrolet Corvette C7.R   Oliver Gavin
Aston Martin Racing        Aston Martin Vantage V8   Bruno Senna
Porsche Team Manthey       Porsche 911 GT3-RSR       Patrick Pilet
Porsche Team Manthey       Porsche 911 GT3-RSR       Marco Holzer
SRT Motorsports            SRT Viper GTS-R           Rob Bell
SRT Motorsports            SRT Viper GTS-R           Jeroen Bleekemolen
Aston Martin Racing        Aston Martin Vantage V8   Darren Turner
Aston Martin Racing        Aston Martin Vantage V8   Stefan Mucke
GTE Am
Ram Racing                 Ferrari 458 Italia       Johnny Mowlem
Team Sofrev Asp            Ferrari 458 Italia       Fabien Barthez
AF Corse                   Ferrari 458 Italia       Peter Ashley Mann
AF Corse                   Ferrari 458 Italia       Luis Perez Companc
AF Corse                   Ferrari 458 Italia       Yannick Mallegol
IMSA Performance Matmut    Porsche 911 GT3-RSR      Erik Maris
SMP Racing                 Ferrari 458 Italia       Andrea Bertolini
Prospeed Competition       Porsche 911 GT3-RSR      François Perrodo
Dempsey Racing-Proton      Porsche 911 GT3-RSR      Patrick Dempsey
AF Corse                   Ferrari 458 Italia       Stephen Wyatt
Craft Racing               Aston Martin Vantage V8  Frank Yu
Proton Competition         Porsche 911 GT3-RSR      Christian Ried
8 Star Motorsports         Ferrari 458 Italia       Vicente Potolicchio
Aston Martin Racing        Aston Martin Vantage V8  Kristian Poulsen
Aston Martin Racing        Aston Martin Vantage V8  Richie Stanaway
Aston Martin Racing        Aston Martin Vantage V8  Paul Dalla Lana
Reserves:
JMW Motorsport             Ferrari 458 Italia       George Richardson
Team Taisan                Ferrari 458 Italia       Matteo Malucelli
Imsa Performance Matmut    Porsche 911 GT3-RSR      Raymond Narac
Prospeed Competition       Porsche 911 GT3-RSR      Xavier Maassen
Risi Competizione          Ferrari 458 Italia       Tracy Krohn
'Garage 56'
Nissan Motorsports Global  Nissan ZEOD RC           Lucas Ordonez