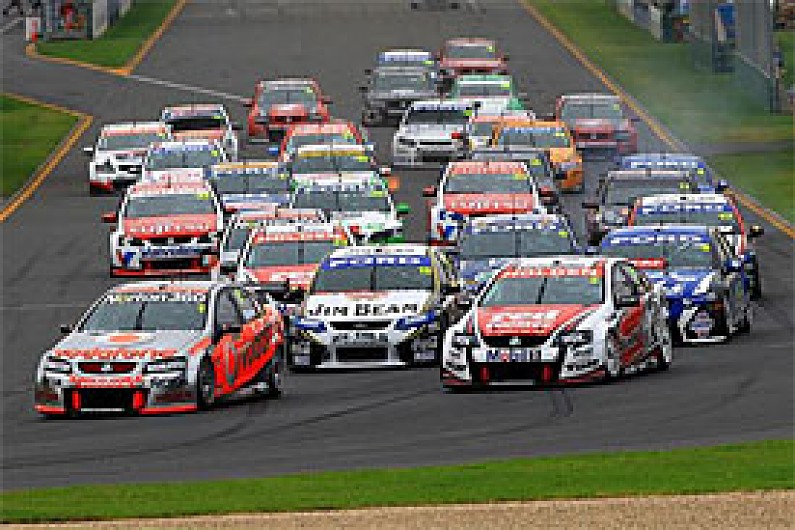 V8 Supercars organisers have announced the series has agreed to a deal to sell 60 per cent of the championship's shares to a private equity firm.
Sydney-based firm Archer Capital will support new owners Australian Motor Racing Partners Pty Limited, which will take a controlling share of the series for over $300 million.
The 18 teams, which before the deal owned 75 per cent of the sport, will retain the remaining 40 per cent stake.
Sports Entertainment Ltd, which owned 25 per cent of the shares, will exit the sport after a 14-year tenure.
Organisers said the current V8 Supercars management team will remain in place.
"It has been a fantastic and exciting 14 year journey to date, and this new ownership structure and investment are an exceptional outcome for everyone who loves this sport," said V8 Supercars chairman Tony Cochrane.
"Everyone in V8 Supercars should be immensely proud of the business and the sport that has been created.
"For my part, I am most proud of the nearly 1,600 jobs that are now contained within V8 Supercars. I have been asked and have agreed to continue with my role as both chairman and full voting board member as I see the coming years as the most exciting and most dynamic in V8 Supercars' history."
Autosport has produced a standalone special magazine to celebrate our 70th birthday. All current print subscribers will receive a copy for free. To order your copy of the 196-page Autosport 70th Anniversary issue, please go to: autosport.com/autosport70th