The 2018 edition of the Le Mans 24 Hours may have been shorn of the drama at the sharp end of the LMP1 grid, but it was nonetheless the year in which Toyota finally broke its curse with a one-two finish, as Fernando Alonso completed the second piece of the jigsaw in his quest for motorsport's Triple Crown.
This four-hour review DVD, produced by Duke Video, extensively charts the narrative of the 24-hour classic, with all of the key events covered, featuring commentary and live analysis from the ever-popular Radio Le Mans team, with reporters behind the screens and down in the pitlane.
HD cameras, and onboard footage, capture all of the action, including through the night time, providing some spectacular scenery from the Circuit de la Sarthe.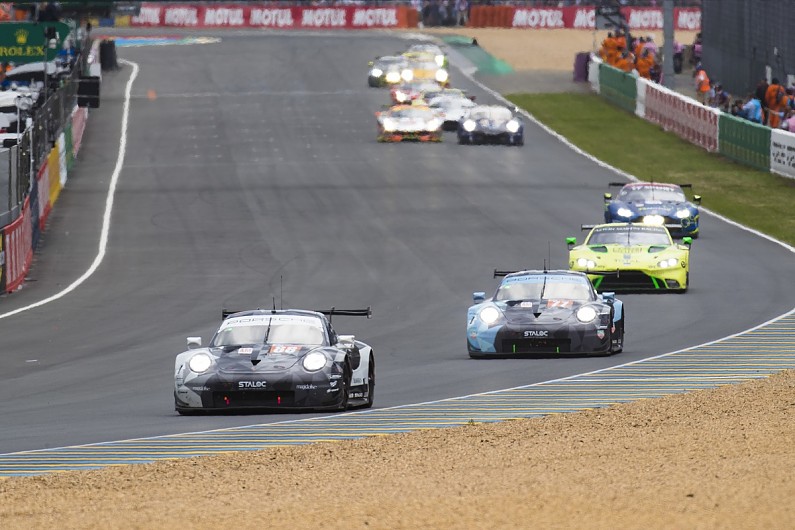 Each division of the World Endurance Championship's four-class system is covered through the course of the iconic event, with more than a fair share of door-to-door action and off-track controversy in the respective classes, with the race acting as the green flag to the revised 2018/19 WEC's 'superseason'.
The main feature piece is complemented by a sequence of onboard extras from each of the four categories, with a slow-motion segment encapsulating the art of motor racing.
For any aficionado of motorsport, and of the Le Mans 24 Hours, the 2018 edition is an unmissable piece to add to the collection.
The 24 Hours of Le Mans 2018 review, product code 3748, is available to buy from Duke Video for £14.99