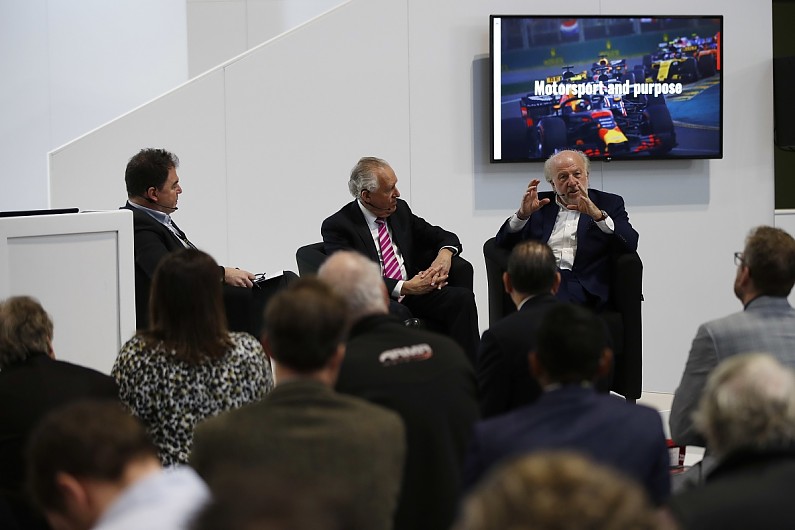 Motorsport UK chairman David Richards joins lifelong motorsport fan Lord Hain on the latest edition of the Autosport Podcast, recorded live at Autosport International in Birmingham.
In a Motorsport Business Leaders' Forum discussion exploring how motorsport can win government support, chaired by Motorsport Network President James Allen, Richards challenges the motorsport industry's propensity to be "apologetic" rather than promote its positive impact on society at large.
Richards also criticises the "foolish" in-fighting that overshadowed the introduction of Formula 1's turbo hybrid engines in 2014 and explains how the changes to the national governing body of motorsport in his tenure to date will improve its lobbying power.
Hain, a serving Labour minister for 25 years best known as an anti-apartheid campaigner, regales his involvement in the MPs vs Lords race at Brands Hatch, and encourages members of the industry to become "missionaries" to change the default position of "neutral to hostile" towards motorsport held in government circles.
The Autosport Podcast, released every Monday and Thursday, is available to subscribe to free via iTunes, Spotify and other podcast suppliers - simply search for 'Autosport'.