Red Bull Formula 1 technical chief Adrian Newey will make a one-off appearance in Japan's Super Taikyu series later this month.
Newey will drive a Nissan GT-R GT3 at the endurance series' upcoming Autopolis round on July 20-21, an entry made possible by an expanded two-car effort from the B-Max team that also fields Newey's son Harrison in Super Formula.
The 60-year-old will be joined on the grid by Harrison, who will drive a Ferrari 488 GT3 for the sister Tairoku Racing with B-Max team.
The deal only encompasses the Autopolis round at present, and B-Max is expected to scale back to one car for the remainder of the season.
Although Newey is best known as an F1 designer, he has also made sporadic race appearances, most notably in the Le Mans 24 Hours in 2007 at the wheel of a Ferrari F430 GTC (pictured below).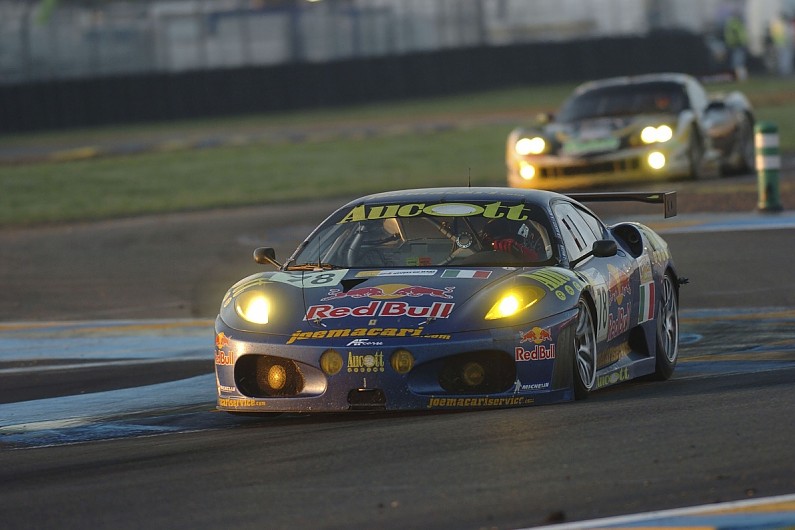 Newey also owns a fleet of grand prix cars, some of which were designed by himself.
Super Taikyu is a tin-top series that sits directly below Super GT in Japan's motorsport hierarchy and features modified entry-level production cars to GT3 and GT4 machines.
However, Super Taikyu races are generally longer than Super GT rounds - 'Taikyu' is Japanese for endurance - and its flagship Fuji event runs for 24 hours. There is also no tyre war, with Pirelli supplying all teams.
Newey will be partnered by Ryuji 'Dragon' Kumita and Joe Macari, with whom Newey raced the Ferrari F430 at Le Mans and last year on the French Grand Prix support package.