Actor Michael Fassbender expects to undertake a second season of racing in the North America Ferrari Challenge next year and is aiming to race GT cars in the future.
Fassbender began racing this year in the single-make series for Ferrari 488 Challenge cars, making his motorsport debut at Laguna Seca in May after training with the Corsa Pilota team in 2016.
The star of the Alien franchise took his first podium at Mosport, and finished 15th in a field of 36 cars entered for the Coppa Shell class world final at Mugello last weekend.
"Hopefully I will race in the Challenge again next year, fingers crossed," said Fassbender when asked about his plans for 2017 by Autosport.
"I'd like to continue forward and see where I can get to.
"It would be great to try some GT cars and I'll take it as far as I can."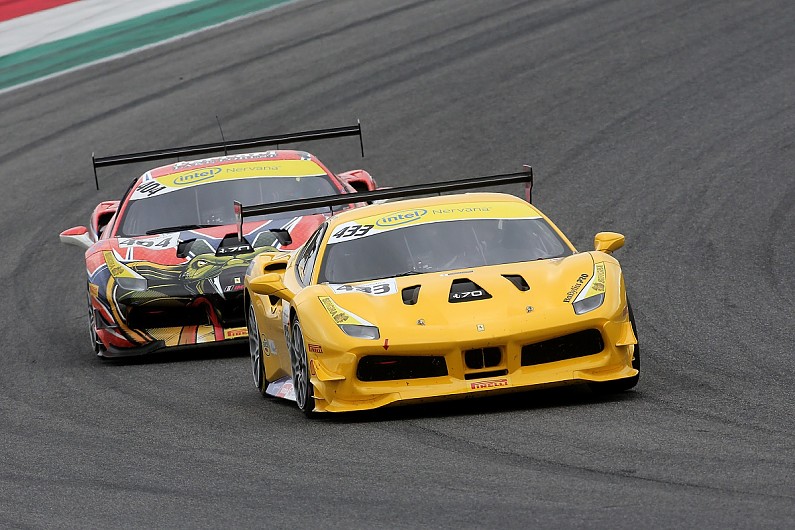 Fassbender added he found his first year of competitive racing had been a learning curve.
"It's intense," he said. "There's a lot of information to take on and a lot of car, it's almost 700bhp.
"I've learned a lot, it's been an incredible experience really.
"All the people involved and with the drivers there's a real comradery there and a lot of passion."
Autosport understands that Fassbender and Ferrari will discuss a return to the North America series next season, which will depend on factors such as his film commitments.