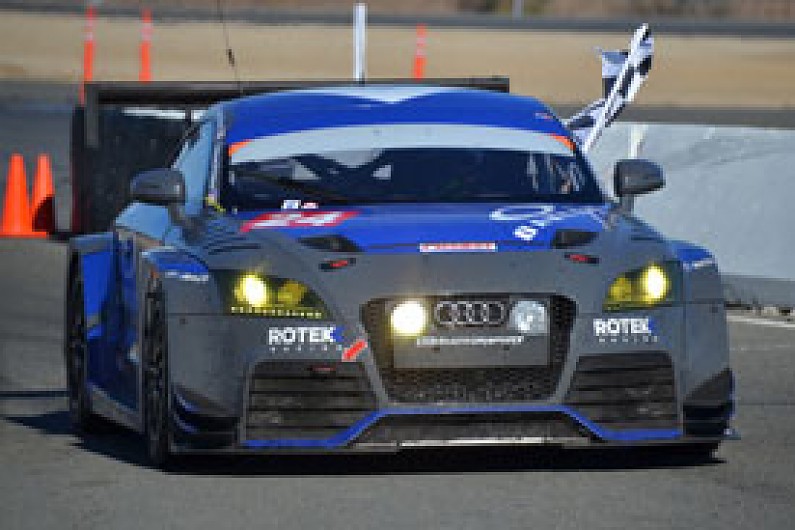 Rob Huff claimed victory in California's 25 Hours of Thunderhill endurance race at the wheel of an Audi TT RS run by Rotek Racing.
The 2012 World Touring Car champion shared the driving with Robb Holland, Kevin Gleason, Roland Pritzker and Jeff Altenburg.
The quintet had been forced to start from the back of the field after an ECU issue interrupted qualifying.
They quickly recovered ground however, and by mid-distance had moved into second - which then became first when the Quick Racing Superlite retired with steering problems.
Huff and his four team-mates went on to take a dominant victory, their total of 705 laps 28 clear of the field.
"To win in such fine style with a massive margin was a phenomenal achievement," Huff said.
"It's a real honour to have been involved in this remarkable feat, with such a great bunch of guys.
"While we had a few teething problems during practice and qualifying, the race ran like clockwork and the car was a dream to drive.
"It was a textbook endurance race and I loved every second of it. We don't have to do anymore California dreamin' now, because the victory is a reality."