Thundersaloons and National Hot Rod ace Pete Stevens passed away earlier this week after being struck down by coronavirus.
Few drivers have transitioned from short oval racing to long circuits with such devastating effect as Stevens and his death, at 69, has rocked legions of friends across both disciplines.
Synonymous with the number 242 under which he raced in the first phase of his career, the Coventry motor engineer was revered by fans as a hard but clean-driving superstar in the ultra-competitive National Hot Rod world.
Stevens finished first or second in the National championship from 1979-'85, winning his hat-trick of titles from '81-'83.
Among countless race victories in beautifully-prepared cars, Stevens also won the European championships from '82-'84, and the English and British crowns in '82 and '84, respectively.
Like the recently departed Sir Stirling Moss in Formula 1, Stevens is regarded as the greatest NHR driver who never won the world title, coming close when he finished fourth in '83 and '85.
His long-circuit CV reflected an equally impressive showing. Stevens acquired the well-used 'works' Vauxhall Senator V8 Thundersaloon and, despite it being outmoded by GM Dealersport's 570bhp Carlton TS6000 with John Cleland and Vince Woodman, won the British Racing and Sports Car Club's '87 championship with co-driver Neil Facey, another Hot Rod graduate and went on to do it again in '90.
Having bought the Carlton from second owner Joe Ward - who had put Special Saloon ace Tony Dickinson in with Cleland for one race the previous season - Stevens and fellow midlander Chris Millard finished a close second in '91.
Stevens then won his third title in '92 before also taking the crown in the final year of the series in '95.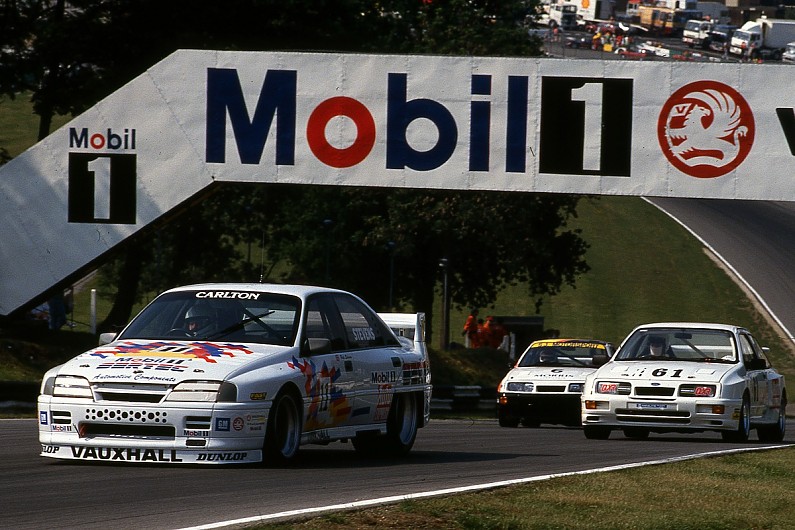 The Carlton continued to serve him well. When the British Automobile Racing Club introduced Formula Saloons in '96, Stevens topped the series' points table, then mothballed the iconic warhorse, which caused a stir at the 2003 Goodwood Festival of Speed.
In 2012, the 25-year-old Chevrolet-powered Carlton was recommissioned for the Classic Sports Car Club's Special Saloon and Modsports retrospective series.
The combo was as competitive as ever, Stevens dominating his class and winning outright at Donington Park.
In the interim, he had been a standout in Pickup Truck racing, a UK take on NASCAR's original, using Sonny Howard-built tubeframe machines.
He ran in the category from 2005-'13 and won the championship in 2009.
Stevens will be remembered as a competitor with a huge heart to match his prodigious talent, always smiling and with a twinkle in his eye.
The archetypal clubman who raced for the hell of it and prepared his cars within a close-knit family team, he was always ready to help a rival in need and the first to congratulate conquerors after tough battles.