M-Sport driver Keith Cronin came from 32 points behind to claim a fourth British Rally Championship title by winning the Rally Isle of Man.
The event was split into two points scoring rounds, and Irishman Cronin needed to win both to secure the championship.
He survived a huge moment on the first leg on the Isle of Man, where he went up a bank and over a hedge, and also got caught behind another car on a stage, which cost him time on the second leg.
He also had to stop in an earlier stage to wait for a herd of cows to pass - that stage was later cancelled - but still beat Matt Edwards by 9.5s on the season's final stage to secure the win by just 0.1 seconds from Edwards.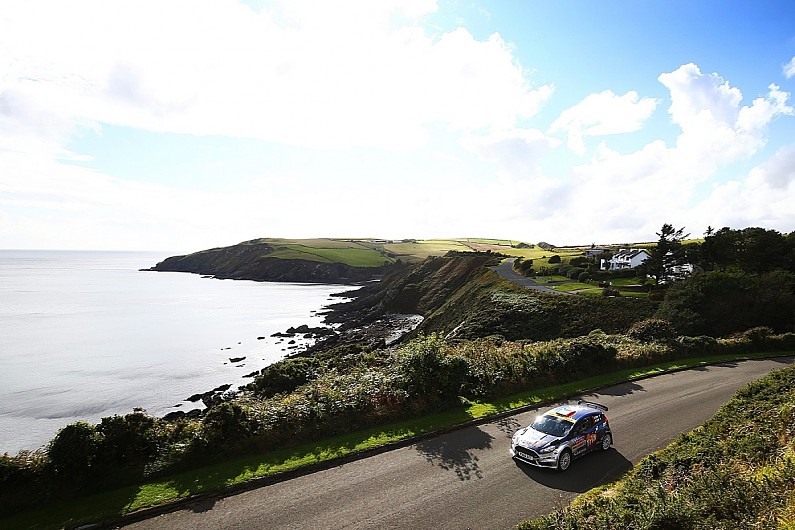 After a difficult start to the season, with two fourths and a retirement on gravel, Cronin won the BRC section of the Ypres Rally, and played himself into title contention with his asphalt pace.
Cronin now joins British rally legend Roger Clark on four championship wins, just one behind record title winner Jimmy McRae.
Fredrik Ahlin, who held the championship lead before the event, struggled to challenge Cronin and Edwards in their Ford Fiesa R5s on the Isle of Man.
The Skoda Fabia R5 driver needed a second and a third on the two legs, but could only manage two thirds, leaving a sour taste to the end of his second year in the series.