Kevin Harvick said his Stewart-Haas Racing team "shot both of our feet off" with poor pit work in NASCAR's All-Star race.
Harvick finished second to Kyle Larson in the non-championship race for a $1million prize, but had to come back through the field after a slow pitstop and then an additional stop to sort a loose wheel.
He had won the second stage of the race and was certain his Ford was the fastest car in the field.
"It's terrible. We shot both of our feet off with the absolute dominant car," Harvick said.
"The guys did a great job preparing the racecar and we just weren't ready to make a pitstop on pitroad."
Asked how he would describe the night, Harvick replied: "A letdown. That's how you take the fastest car and don't win the race with it.
"It wasn't even close for anybody having a good car like we had.
"It was a great night for performance, just a bad night on pit road."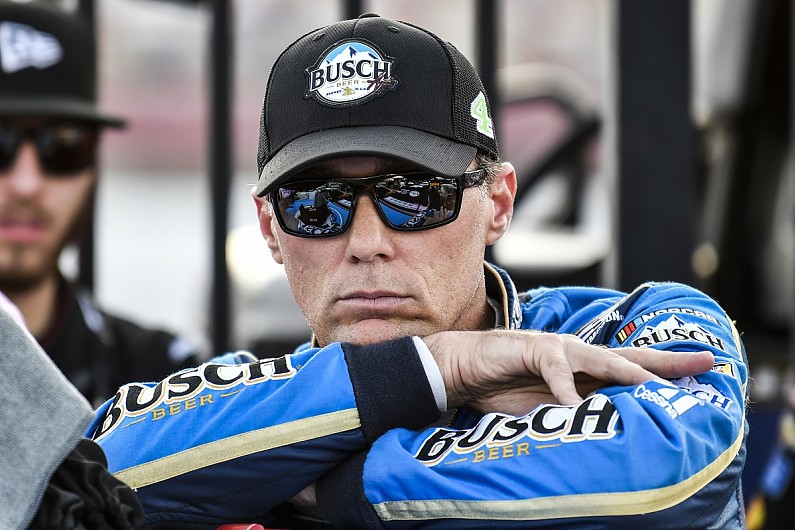 Harvick, who won the All-Star Race last season, emphasised that he was not calling for SHR to change its pit crew personnel, but that his team needed to perform consistently.
"They just need to be ready to race. They've done it all year. You can't just show up and have it be a disaster," he said.
"They've been great all year and [this race] wasn't great, that's for sure.
"All you have to do is do the same pitstop that you do every week. It's not really any different.
"You've just got to be prepared and they just weren't prepared."