All three Joe Gibbs Racing car chiefs have been suspended by NASCAR for the next Cup round at Sonoma as a punishment for Michigan infractions.
JGR Toyota drivers Kyle Busch, Denny Hamlin and Erik Jones were all put to the back of the Michigan grid last weekend when officials determined they were running unapproved splitters in pre-race inspection.
NASCAR has now announced additional penalties for the team.
JGR's three crew chiefs, Adam Stevens (Busch), Chris Gayle (Jones) and Mike Wheeler (Hamlin), were each fined $25,000.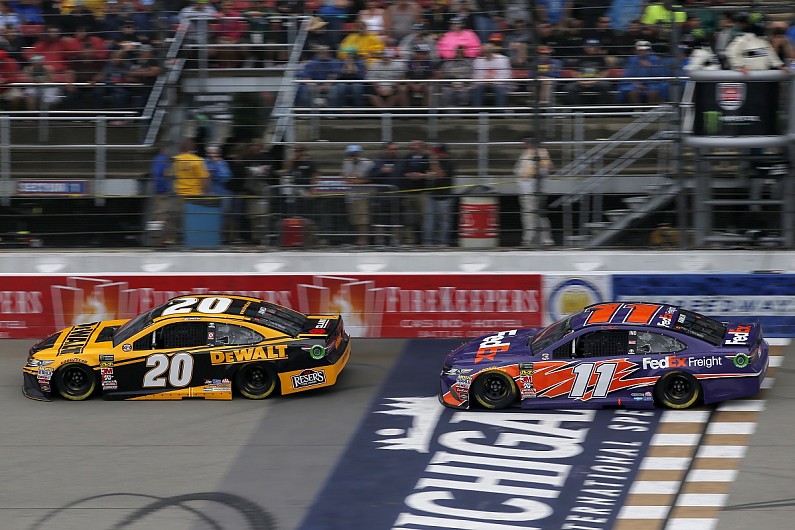 The three car chiefs - Jason Overstreet (Jones), Nate Bellows (Busch) and Brandon Griffeth (Hamlin) - have also been suspended from the next Cup race, which takes place on the Sonoma road course on June 24 after this weekend's break.
Busch came through from the back of the field to finish fourth at Michigan, with Hamlin 12th and Jones 15th.