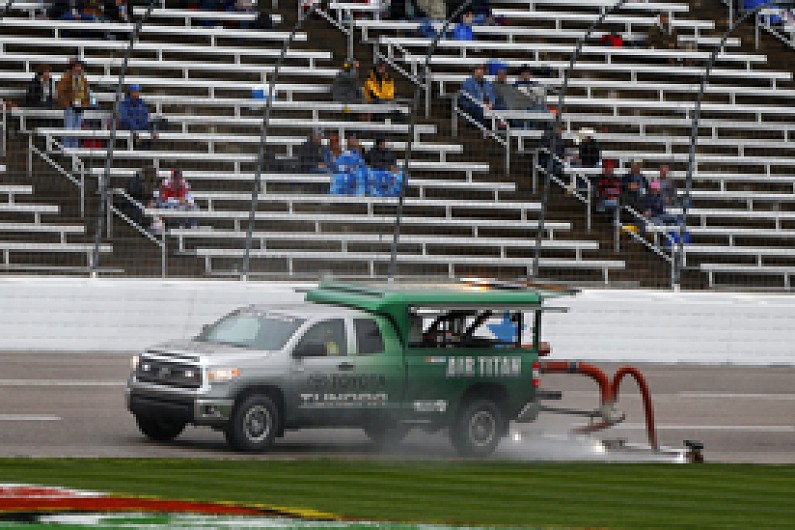 The Texas Motor Speedway NASCAR Sprint Cup race has been postponed until Monday due to poor weather on Sunday.
Severe rain at the track delayed the planned 2pm local time start on Sunday, and despite the best efforts of NASCAR officials and the Air Titan track-drying system, further rain and cold temperatures frustrated efforts to get the track ready for racing.
The decision to postpone until Monday was eventually taken, with the race now due to begin at 11am local time.
Although several Cup rounds have been delayed or interrupted by rain already in the 2014 season, the Texas event is the first that has had to be delayed until the following day.
Tony Stewart will start from pole position when the race begins on Monday.