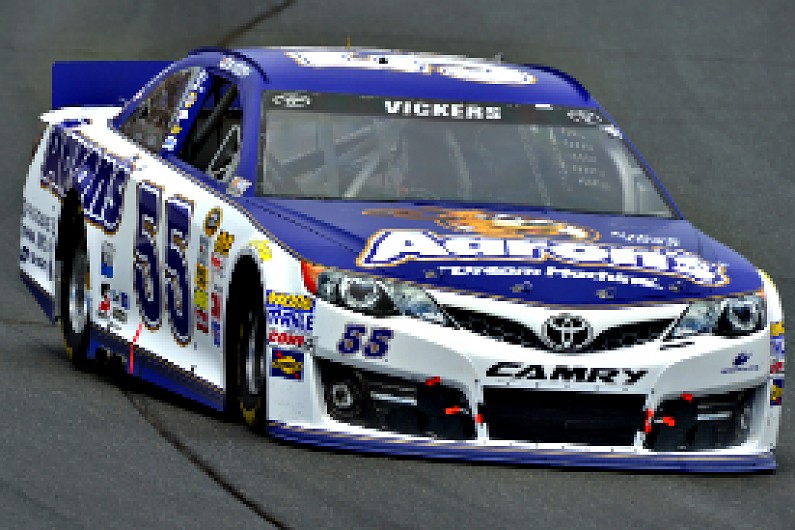 Elliott Sadler has been given the call-up by Michael Waltrip Racing for the remaining four races of the NASCAR Sprint Cup season after Brian Vickers was sidelined by blood clots.
Sadler, who is team-mate to Vickers at Joe Gibbs Racing in the Nationwide Series, will join MWR at Martinsville next weekend. Team owner Michael Waltrip had been scheduled to race at Talladega this weekend before Vickers' condition was discovered.
"First, I am already a team-mate of Brian's at Joe Gibbs Racing and it is really tough to see him going through this again," said Sadler, who will drive the team's #55 car.
"Both of us have fought hard to get back in a position to win at NASCAR's highest level. I am honoured to have this opportunity to drive for MWR because I know the cars are competitive."
Vickers was previously forced to miss most of the 2010 season after being diagnosed with blood clots in his leg and lungs. He returned to NASCAR the following year after undergoing heart surgery.