One of the greatest tragedies in NASCAR's history is that 1992 champion Alan Kulwicki, killed in an aeroplane crash 25 years ago this week, could not defend his title the following year.
But the loss is about more than just his battle to retain a championship. It is that his untimely end meant he was the last true NASCAR underdog, shirking the bright lights of leading team owners and illustrious squads to continue with the AK Racing outfit - his own set-up that won him a crown.
Even now, the key events that defined Kulwicki - honing his attitude to make it work on a dime, using his engineering degree to find a cutting edge and refine those abilities at the grassroots level - are ever more relevant in 2018.
The in-form Kevin Harvick has stressed that grassroots racing needs to be supported and NASCAR has a problem under its skin: the question of just where its future team bosses will come from. It's no exaggeration to say that Kulwicki would have been able to share tons of real-life experience to help steer the series through choppy waters.
And yet, Kulwicki only won five Cup races and beat Bill Elliott to the 1992 crown by just one lap, despite Elliott's victory in a six-car title showdown at Atlanta - bonus points were awarded for leading the most laps, which secured Kulwicki the crown. Six rounds earlier, he had been 278 points behind the standings leader.
"This is really a dream come true," Kulwicki said moments after winning his title. "When I moved down here [North Carolina] seven years ago, this is what I aspired to do. Now, we've won the championship and it's a great feeling. NASCAR racing has really made me what I am."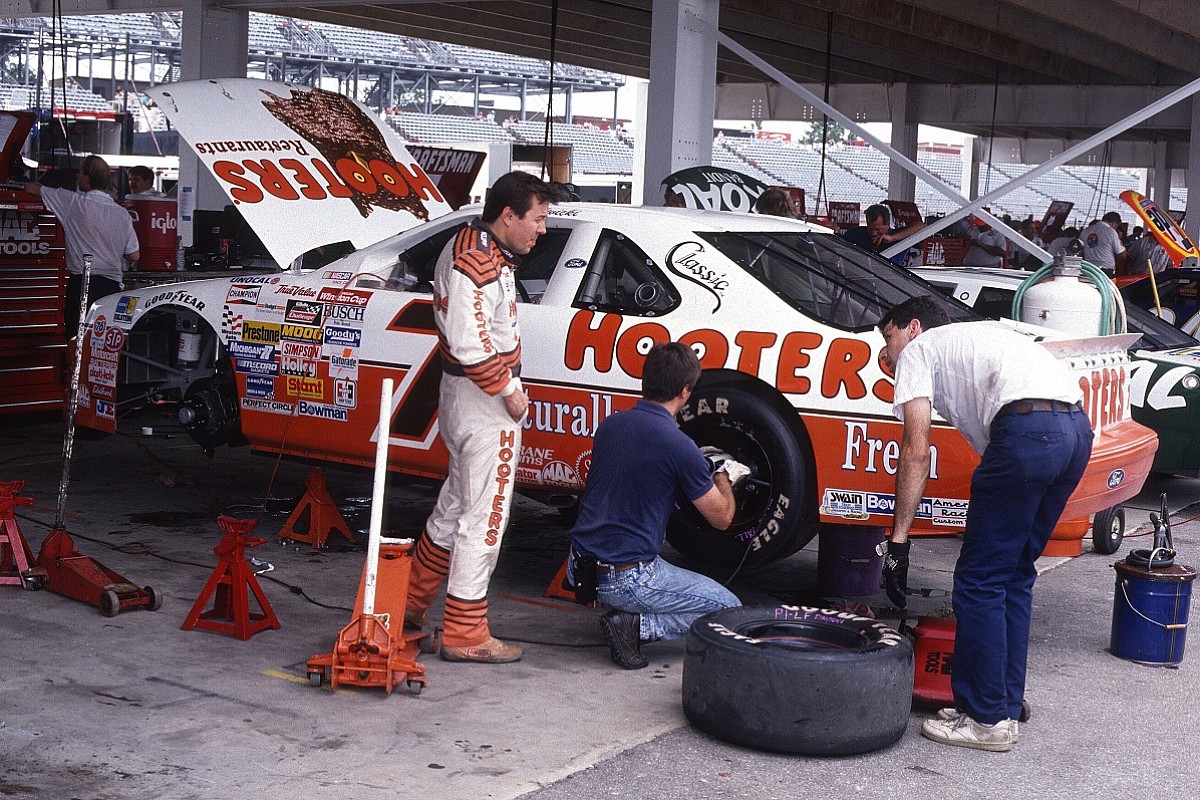 Those seven years perfectly encapsulated the uniqueness of Kulwicki and how his title success really was a shock result.
After growing up in karts, he made his way to races by asking around and scrounging for lifts, and teaching himself how to maintain his career progress - with his father Gerry unable to spare the time to extensively help his son, as well as facing a severe funding problem.
While moving up the traditional ladder, he gained a reputation during his time racing 'late model' stock cars for his engineering expertise, as he often tinkered with the suspension to find ways to keep his speed up through corners. Those experiences are what formed Kulwicki's eventual transition to the top-tier Cup - having raced in the Busch championship now known as the Xfinity series - with a limited schedule that got him noticed by Cup team owners.
The often hard-nosed Kulwicki did things his own way - he was frequently the subject of scorn on his arrival in the paddock
His debut NASCAR season in 1986 was almost as notable as his title-winning year. He stepped up with Bill Terry's Hardee Ford team but its support ended midway through the season, which was a crushing blow given Kulwicki had sold virtually all of his possessions to move to North Carolina.
The then-30-year-old was green enough for it to look as though his Cup career would be short-lived. Instead, it was the first sign of the often hard-nosed Kulwicki doing things his own way.
But that attitude meant he was frequently the subject of scorn on his arrival in the paddock, not helped by him often walking around in his racing gear accompanied by a suitcase - the perfect embodiment of the outsider he was and the path he would take.
Rather than search for another team, Kulwicki decided to set up his own and formed it in his image.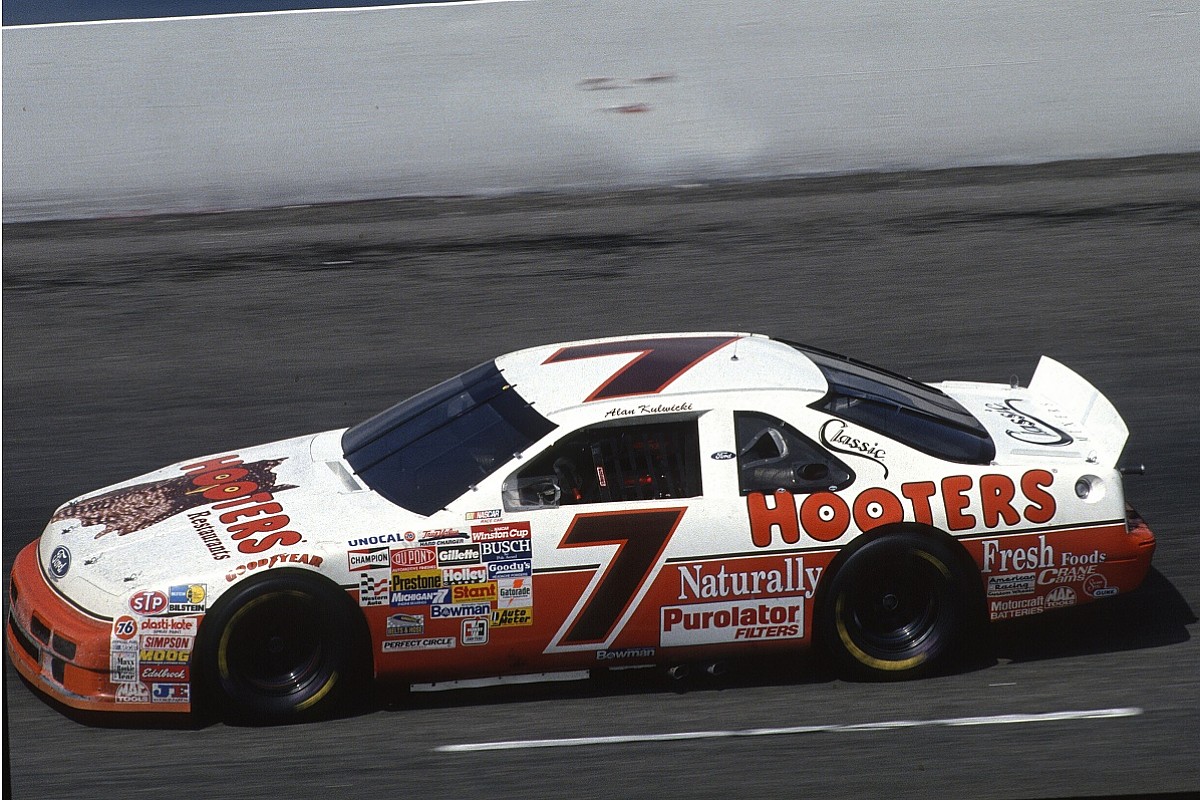 "He had a way of making everyone around him better and work harder," says Wayne Estes, the then Ford PR manager, who is now president of the Sebring circuit. "All of his guys on the crew worked hard and got better at their job and I did as a PR person by being around Alan.
"He ran that team from the driver's seat. What he accomplished was just so totally improbable in winning the title. A team that size with the resources they had [could have been] a top 10 team but Alan was determined to be better."
That resolve translated into Kulwicki's driving style. He was known for calculating fuel mileage and planning his set-up tweaks while lapping at breath-taking speed, making the benefits of his degree clear for all to see.
"We would be in races where Alan was figuring up fuel mileage in the car and thinking about what to do with the car on the next pitstop," says his former crew chief Paul Andrews. "He was even figuring how many laps he needed to lead in the final race in 1992 while racing for a championship. He just had that ability to do all of that in the seat of a race car."
Andrews was one of the few who mastered working with Kulwicki's notoriously difficult character. Kulwicki had just two full-time staff members and one small sponsor, but went up against cash-flush rival heavyweights such as Hendrick Motorsports.
"I feel Alan hired people based on the potential he felt they had to fill the needs he had for his team," says Andrews. "I wasn't qualified to be a crew chief when I started [working for Kulwicki] but he saw that I had potential and he gave me an opportunity.
"Alan was one of a kind. He could hear things in the car while driving and made us build parts to keep [it] from making certain noises so he could concentrate on hearing what the car was doing in the race. We saw the writing on the wall when we worked for Alan. You could just see how talented a driver and engineer he was working with him at the shop."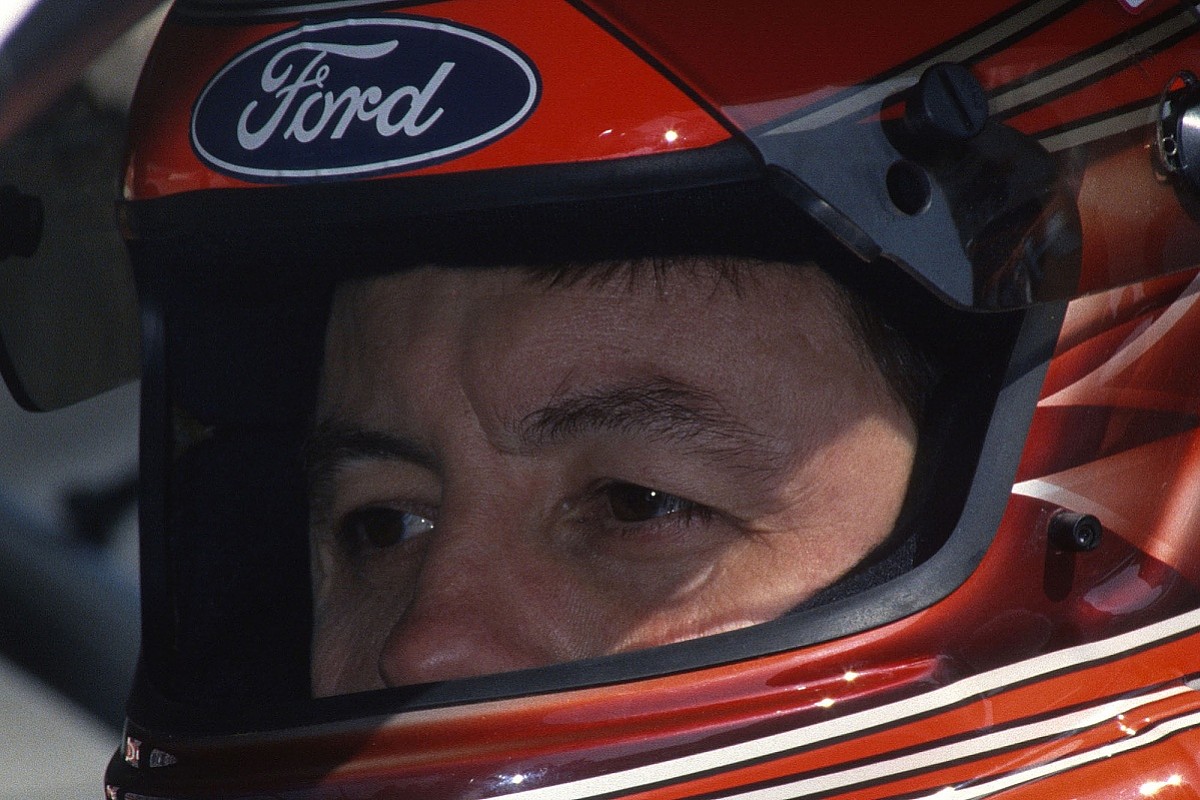 Fourth at Martinsville was Kulwicki's best result in 1986, which came with the Hardee outfit, but he also finished seventh with his own team and secured an unlikely rookie of the year prize. The travails of a tiny team run by an inexperienced driver unfolded over the next few seasons, and it took until '88 for his first win - at Phoenix - to arrive. After that success he created the famous 'Polish Victory Lap' (celebrating with an anti-clockwise tour), which was recreated by drivers including Dale Earnhardt Sr to pay tribute to Kulwicki following his death.
The 1990 season could have been a game-changing year, as those who had spent so long scorning Kulwicki realised the talent he had. Wood Brothers, Junior Johnson - who ran drivers to six titles in the 1970s and '80s - and Bud Moore, who won three before a decline in the '90s, all wanted Kulwicki.
Instead, he turned them down to focus on his own AK Racing operation, believing it was wrong to build a team up only to jump ship. It wasn't conventional, but was almost predictable at this point considering Kulwicki's general approach to NASCAR.
The Polish Victory Lap was recreated in tribute by drivers including Dale Earnhardt Sr
"After that situation with Junior I asked Alan why he turned it down one day when I was at his shop," says Estes. "He said: 'look around here, I have a full staff and a good shop. I drove down here [to North Carolina] with a pickup truck and an open trailer. I built all of this and I can't just leave it.'"
So instead of competing for regular titles, he took sporadic decent finishes from 1986-91, with wins in North Carolina and Bristol to tide him over. And then '92 happened, with the perfect storm of conditions allowing him to mount an unlikely championship challenge in which he was continually discounted as a contender.
New tyre compounds for the Cup season put extra emphasis on set-up and it brought the best of Kulwicki's engineering thinking to the fore. After winning at Bristol, remarkable consistency - he was rarely in win contention but usually in the leading pack - meant he never left the top five places in the standings. A second victory of the season at Pocono, his final Cup win, further spurned his critics but the expectation he would fade away returned when a costly crash at Dover meant he finished 34th and left him with the 278-point deficit.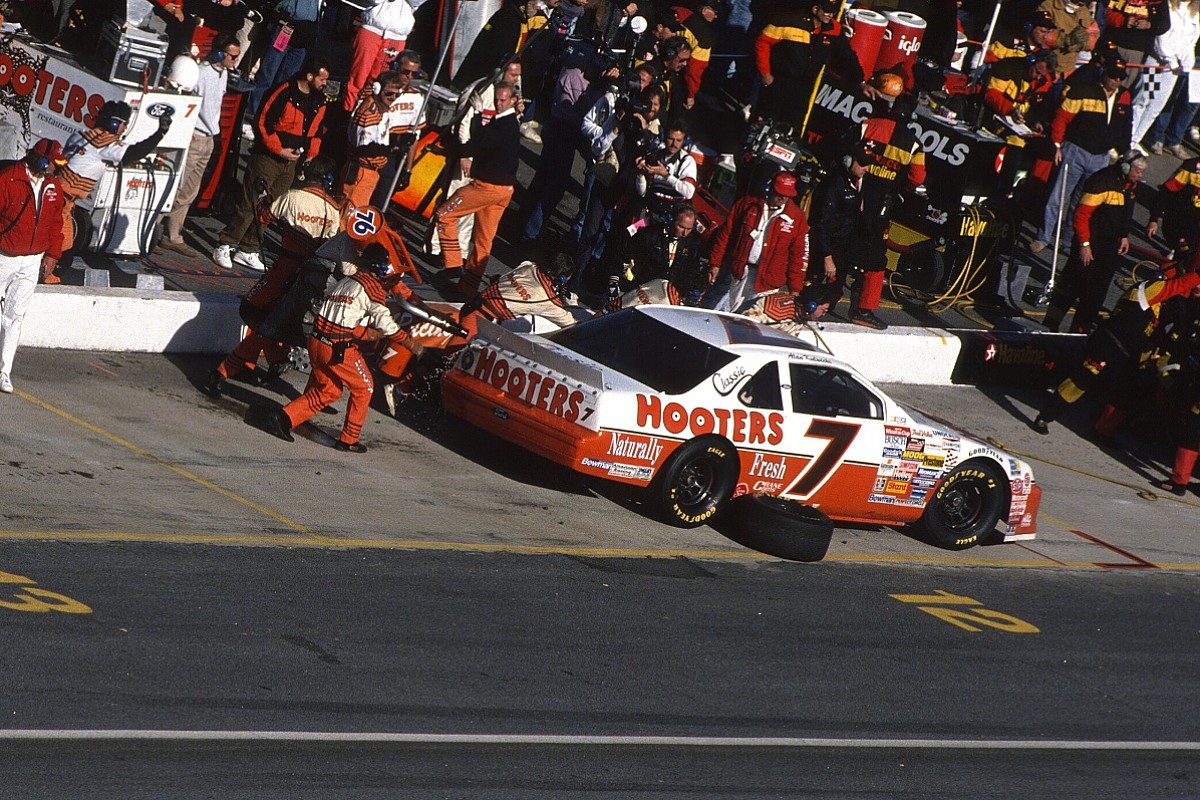 Had Elliott, the father of current Cup driver Chase, not blown the title race between six cars wide open by falling down the order at the penultimate race at Phoenix with a cracked cylinder, Kulwicki would not even have had a chance of championship win.
In what was considered one of the greatest finales in NASCAR history, and the closest of the pre-playoff era, a fairytale good enough for Hollywood took place. Ford approved the name change of Kulwicki's Thunderbird to 'the Underbird' and, like all sporting finale cliches, there was early panic when a transmission failure made it touch-and-go for him to get all the way through the race.
As other rivals dropped out, just Kulwicki and Elliott were left to contend for title honours, with the former entering the race with a 10-point lead. Andrews aided Kulwicki's taste for a strategic race by nailing the exact lap to pit for a final stop but, in the rush, his car was filled incorrectly. Kulwicki reacted with aplomb, expertly nursing his Ford to finish behind Elliott in second, but having led one more lap than his rival he secured the extra five points on offer, which handed him the crown.
In the post-season celebrations, Frank Sinatra's 'My Way' became synonymous with Kulwicki's title - a fitting tribute to the man who became the last true driver-owner to win a NASCAR title (Tony Stewart's 2011 victory was in co-ownership with Gene Haas) - and the first with a college degree. His title still resonates to this day, not only for its unrivalled excitement, but also because it came to be seen as the end of an era.
"What he did in his career, especially winning the championship, was so unexpected and I don't think you'll ever see someone accomplish what he did," says Estes.
Kulwicki's former spotter Tom Roberts adds: "For a driver-owner to have such limited resources as he did and accomplish what he did really says something about the kind of man he was and especially how driven he was to be successful on his terms when he could have done it the easy way by driving for someone else."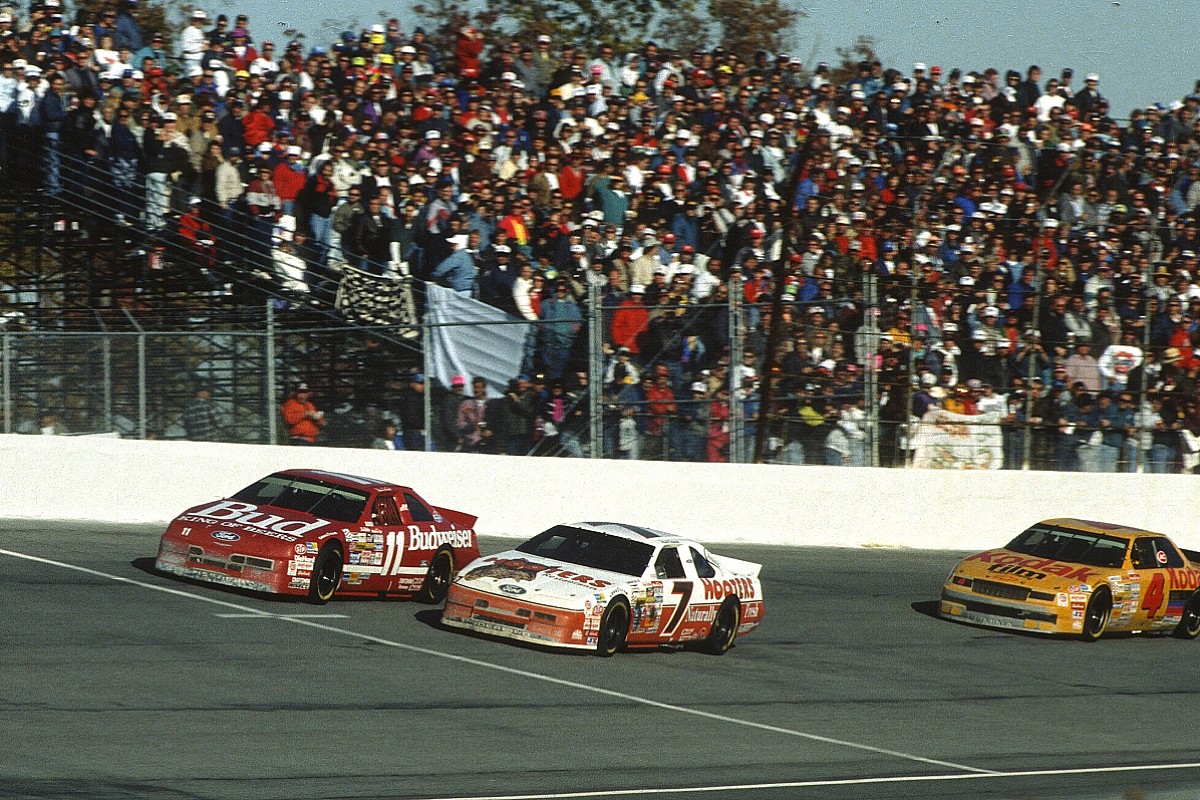 It's easy to take a forward-thinking mind as par for the course thanks to the gift of hindsight. But even more than the circumstances of his title, there is much unfulfilled wonder about how Kulwicki could have gone on to revolutionise NASCAR.
"Racing and being successful at it was everything to Alan," says Andrews. "I think he would have won more championships and still be involved in the sport as a car owner. I also think things in the sport might be a little different if he were around because he would have maybe had a better idea about things that could have helped."
"His talent only comes around once in a lifetime" Tom Roberts
But the best summary of the impact of NASCAR's unlikeliest champion comes from Roberts. "Alan was one of kind and there will never be another driver that had all of the talents he had to drive the car and also calculate in his mind what needed to be done to contend for wins," he says.
"He did the work that teams today probably use four or five people for in addition to driving. That talent only comes around once in a lifetime."