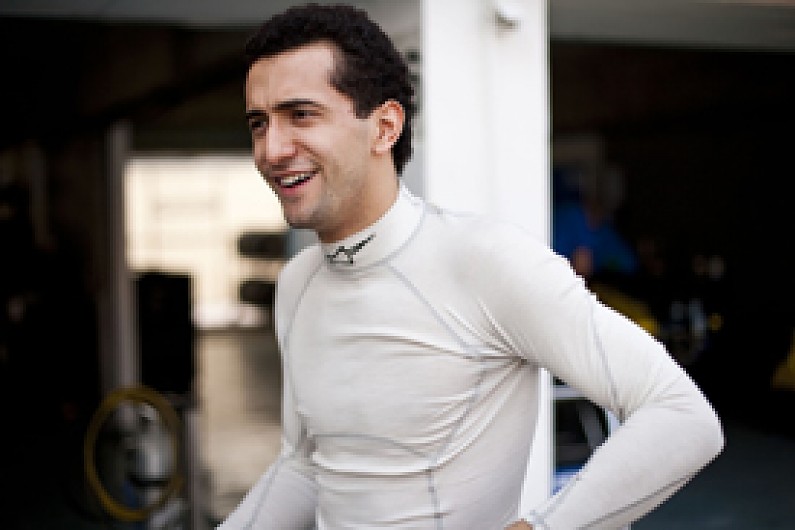 Carlos Huertas will step up to Formula Renault 3.5 next season with the Fortec team.
The Colombian was third in last year's British Formula 3 standings, with his maiden victory coming in the season finale at Silverstone.
Team boss Richard Dutton said Huertas had looked impressive in FR3.5 testing so far, and had also caught the eye with his late-season F3 form.
"We're thrilled to have Carlos with us for next season; he has proven his racing credentials time and again and to be a top-three finisher in such a competitive series is a fantastic achievement," said Dutton.
"He ended his British F3 season on a high and enjoyed a successful weekend in Macau and after four days of testing, we're very pleased with Carlos's performance. I'm looking forward to a strong season in 2012 and I'm confident that Carlos will shine on the World Series stage."
Fortec took Alexander Rossi to third in the 2011 FR3.5 standings, and finished second in the teams' championship thanks to the efforts of Rossi and team-mate Cesar Ramos.