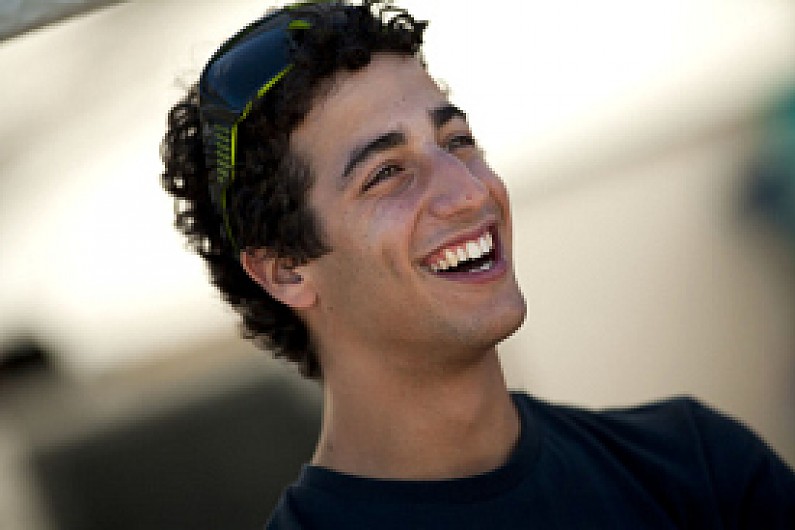 British Formula 3 champion Daniel Ricciardo will graduate to Formula Renault 3.5 next year with Tech 1 Racing, alongside fellow Red Bull-backed driver Brendon Hartley.
Tech 1 boss Simon Abadie has already seen Ricciardo at close quarters, the 20-year-old Australian having made a one-off appearance in the series at the Algarve in August. He has been impressed with what he's seen so far.
"Daniel's already proved his ability to adapt very quickly," said Abadie. "He's a great guy and we're delighted to welcome him into our team."
Ricciardo was in action during the series test at Motorland Aragon this week, driving for both the Carlin and SG Formula teams.
New Zealander Hartley, meanwhile, remains with Tech 1 for a second season and is a sure-fire championship contender, according to his team boss.
"Brendon's learned a lot this season and has shown incredible speed," Abadie added. "He'll already have a year's experience under his belt in this formula, which will make him one of the favourites for the drivers' title.
"We didn't have a lot of luck with him in 2009, but next year, when we fit all the pieces together, he'll be one hell of a challenger."
Hartley also competed in the Formula 3 Euro Series with Carlin last year, taking his maiden series win at Brands Hatch and finishing 11th in the championship.