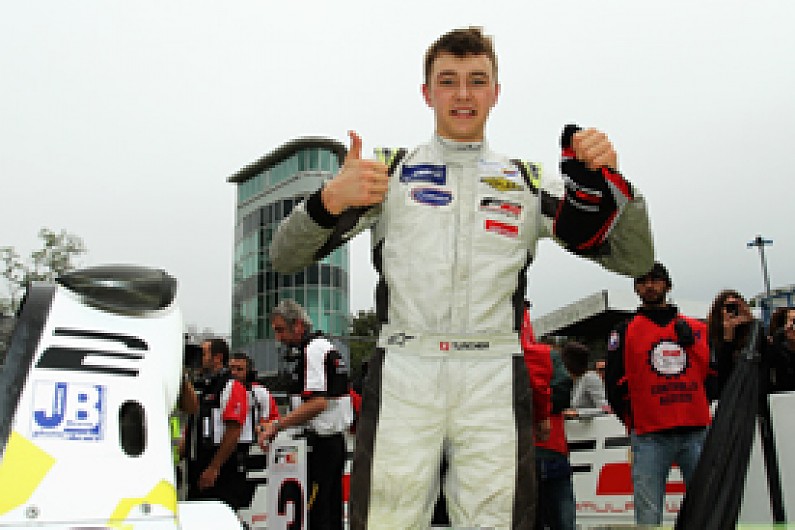 Formula 2 runner-up Matheo Tuscher will join the Formula Renault 3.5 grid with Zeta Corse for this weekend's Aragon round.
The teenager, who took two wins in F2 last year at the age of 15, replaces Emmanuel Piget at the team, after the Frenchman had a one-off deal for the Monza season opener.
Tuscher has limited experience of the FR3.5 car after testing for Pons at the end of last year, but he will benefit from teams having an extra test session on Thursday afternoon to make up for the snowed-off test at the same circuit pre-season.
Zeta Corse team boss Claudio Corradini said: "We're proud to field a talented racer like Matheo, who scored sensational results in F2.
"It's going to be a challenge because he only had a quick test with the FR3.5 Dallara with another team.
"Luckily we have the extra test before two sessions of free practice, which will leave quite some room for team and driver.
"He will have a chance to put a lot of kilometres under his belt and by the time he hits qualifying, he will have some experience to take advantage of."