Rally fans like their games to be difficult. In the real world it's arguably the most challenging genre of motorsport, certainly one of the most high-risk, and there is a strong desire for that to be replicated through gaming.
So off the back of WRC 5 giving the world championship its first title on the latest generation of consoles in 2015, the plan for this year's edition - WRC 6, which came out last weekend - was clear: where could things be toughened up?
It only takes a short burst of playing the game for the eye-opening answers to start appearing on your screen. The stages are narrower, the difference in grip and handling between the various surfaces has been widened, each rally has its own identity and driving style requirements, and pitfalls await you around almost every corner.
When your co-driver says don't cut, if you choose not to listen to him you're in trouble. It doesn't just mean you might hit a rock; the hazards in WRC 6 range from trees, hay bales, ambulances, fences (which have been made far less forgiving), road signs, or even ditches that will punish your car if you dip a wheel in.
Rally games lend themselves superbly to a cumulative damage model that punishes your car over the course of a day's driving , and WRC 6 exploits this to the maximum. It's not just hitting things that will beat your car up, you can also suffer based on your driving style.
If you're too aggressive over jumps or fail to land correctly you could pay the price later in the stage, and give your mechanics even more work to do when you get back to the service park. Even the way you hit the brakes can damage the suspension if you're on particularly rough terrain.
That is, of course, providing you make it there. The damage model from WRC 5 has been kicked up several notches and it is now much more sensitive. Pair that with noticeable touches such as the more robust fences, and you quickly find this is a game that rewards you for doing a more realistic job of balancing aggression and speed with the caution required to get through a rally.
In addition to the improved damage model, a nice touch in WRC 6 is the ability to change a punctured tyre in the middle of a stage. Unfortunately you don't get to see the wheel change take place, but if you suffer a blowout mid-stage you have the option to change the wheel and take a time loss as a result.
On the subject of tyres, another decision at your virtual service park that has been given more impact is the choice of tyre compound. The options are limited to only soft and hard, but the grippier soft tyre is a struggle to get through a full day of stages - particularly if the itinerary for that day features some of the game's longer tests.
Sometimes, just getting through a stage will feel like an achievement, particularly the longer ones in the game, of which there are plenty. The days of whizzing through a sequence of three-minute stages to complete a rally are long gone - here you will face a variety of tests from accurately recreated real-life superspecials to long-range challenges on the different events.
Variety is a key word with WRC 6, for work has clearly gone into making each event, and each surface, feel unique. So it's not just a case of asphalt/gravel/snow you have to contend with: the gravel in Mexico will require a different style to the more sandy terrain of Poland, and the stages in each event are unrecognisable from each other.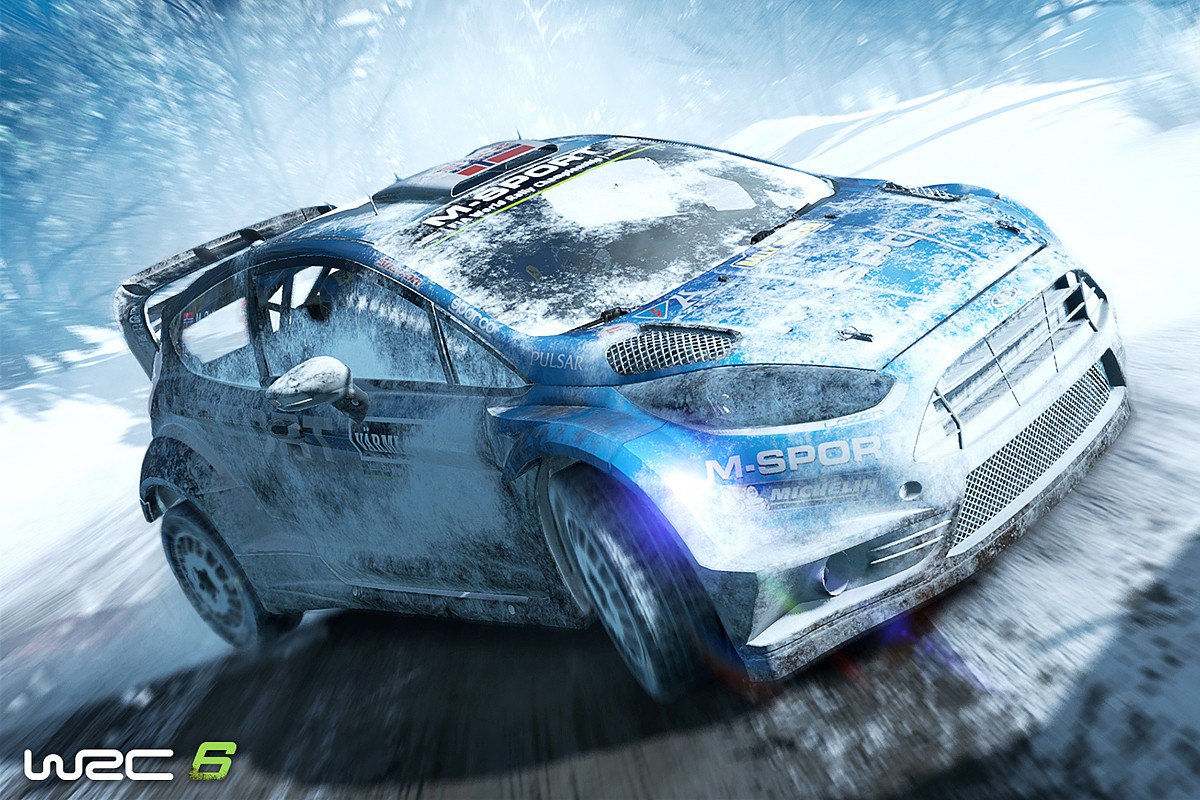 To give you an example, and sticking with the gravel comparisons, Rally Portugal is far more technical than the high-speed Rally Finland, and just because your style suits one doesn't mean you'll hit the ground running at the other. The more twisty and technical a rally's stages are, the more your patience will be tried as you dance on the pedals (or triggers, if you are using a controller) to keep the car alive and pointing something close to the right direction.
The official WRC licence is used well to recreate the three major classes - WRC, WRC 2 and JWRC, and as has been the case in previous titles the nice touch of a combined classification at each rally remains. It sounds like a minor detail, but it's one that will appeal to rally fans - with some events featuring 50 crews in total.
The three-class system lends itself to a straightforward career mode, where teams now vary in their types of ambition. Some are looking for a win-at-all-costs driver and they won't take kindly to you carefully picking your way through the stages, while others have no interest in constantly bending your car back into shape at each service and reward you for clean runs to the finish, rather than focusing too much on how brave you're prepared to be between the trees.
Multi-year contracts also add another dimension to the career mode, meaning it doesn't feel as much like you are fighting to survive from one event to the next as can sometimes be the case in these modes on racing games.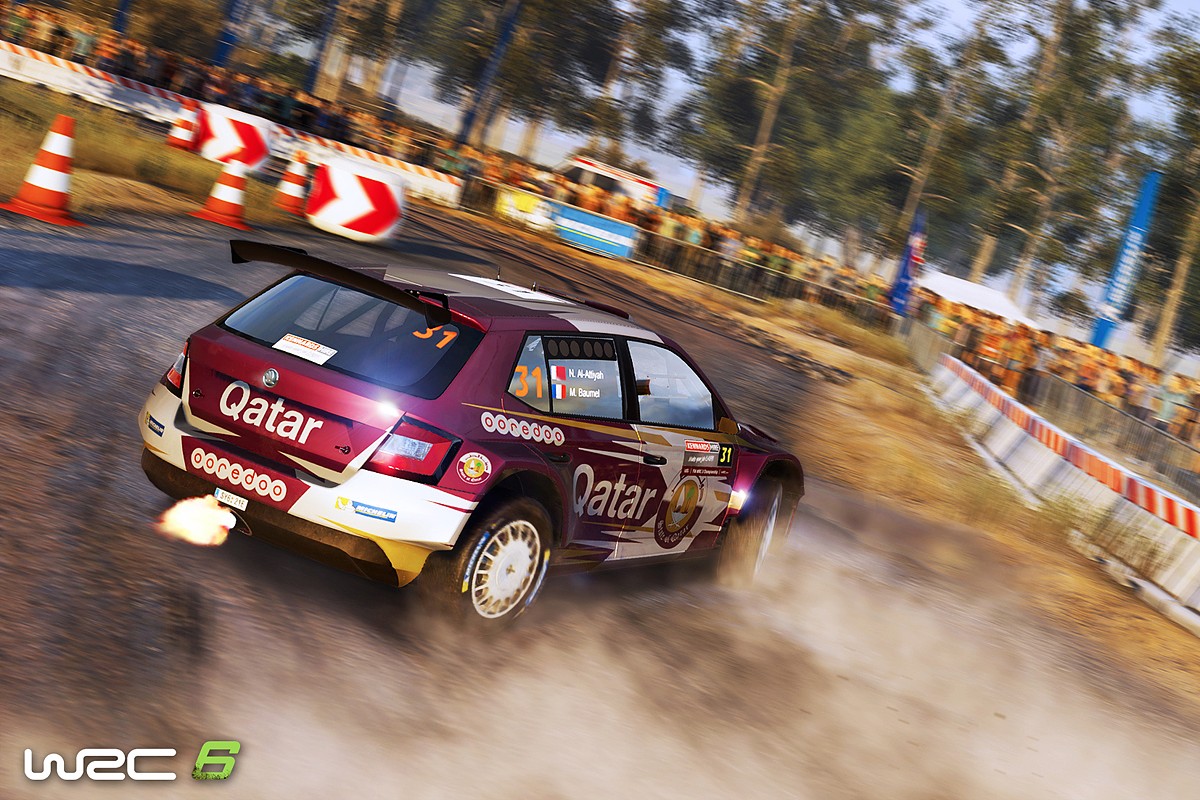 Given how difficult the game is, starting a career is worthwhile, as it means getting used to the game and the rallies in slower machinery before working your way up to the top-class beasts.
That doesn't mean you can't jump straight in Sebastien Ogier's dominant Volkswagen Polo WRC if you'd prefer, and a custom championship option allows you to select the 2016 events - including the cancelled Rally China - in any order you like.
The WRC continues to push the eSports element of competition as well, with online events taking place alongside the real calendar as was the case in 2015.
WRC 6 is the first of the series to have been developed exclusively for the current generation Xbox One and PlayStation 4 consoles, which explains why the Kylotonn Racing Games studio has been able to refine many of the rough edges from last year's title.
While the behaviour of the cars is heavily dictated by the rally you're competing on - no two events feel the same - work has also clearly gone into the base handling model as well. It feels more progressive and predictable, and on the rare occasions you do hook up several corners in succession it becomes very rewarding to drive.
Don't expect that to come easily though, this is a game that will take time to master. Rally fans wanted a challenge, and in WRC 6 they'll get one.