Honda team manager Alberto Puig has hit back at claims by Ducati boss Gigi Dall'Igna that the delayed start to the season will benefit HRC and Marc Marquez.
The start of the 2020 MotoGP season will be pushed back even further following the cancellation of the Jerez round, meaning that the French Grand Prix stands as the tentative first round on the calendar.
In a recent interview with Sky Italia, Dall'Igna addressed the potential sporting implications of the coronavirus-induced break, once the new season eventually gets underway.
Dall'Igna suggested that the longer lay-off period would suit Honda and world champion Marquez, as the Japanese squad endured some struggles with its 2020-spec bike during the pre-season tests.
Marquez also admitted that a shoulder injury was still causing issues during the pre-season test in Qatar.
Puig, however, has rubbished that suggestion, pointing to the fact that Honda was the only team to provide its engine homologation paperwork to officials during that final test.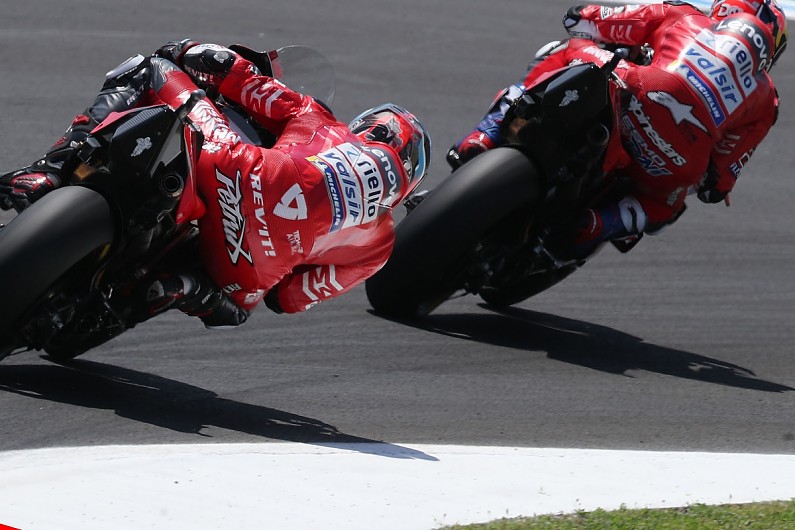 "What Ducati should have done was prepare for the challenge they were going to face in Qatar," Puig told Autosport.
"We were the only ones that delivered the drawings, on time, when requested. From then on, if there's any suspicion a manufacturer has done something strange with its engine, it's clear that it won't be Honda."
Honda was the only team to leave staff in Qatar following the test, while the majority of the Ducati team returned to Italy prior to the country's lockdown in response to the growing number of COVID-19 cases in the northern part of the country.