Reigning MotoGP champion Marc Marquez underwent successful surgery on his left shoulder on Tuesday.
The works Honda rider revealed back in October he would require surgery on his shoulder at the end of the season, having dislocated it on a number of occasions in 2018 - including after winning the title in Japan.
The operation took place on Tuesday at the Dexeus Hospital in Barcelona, and was performed by a team led by regular MotoGP surgeon Dr Xavier Mir.
A statement said Marquez would likely be discharged within 48 hours, with a six-week recovery period anticipated before he can begin training for the first 2019 pre-season test in February.
"It's a long recovery and I may not arrive in Malaysia at 100%," Marquez said at last week's Jerez test.
"It will be tight, so all winter I will be concentrating [on] my shoulder."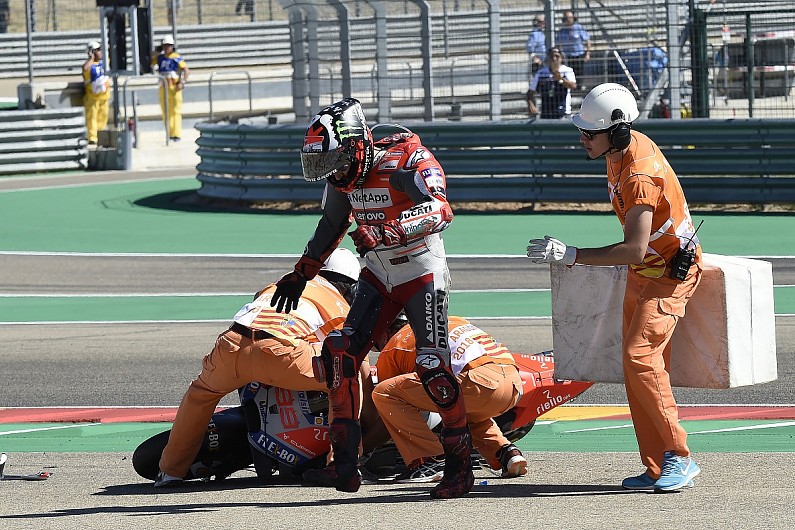 Marquez's 2019 team-mate Jorge Lorenzo is also recovering from a recent operation.
The Ducati convert's right foot was operated on on Monday at the Quiron Clinic in Barcelona to address lingering discomfort from his first-corner Aragon crash in September.
Lorenzo's recovery time is set to be much shorter than Marquez's, estimated at around one week.