Yamaha MotoGP rider Valentino Rossi has parted with rider coach Luca Cadalora following the 2018 campaign.
Cadalora, a grand prix champion in 125cc and 250cc and a race winner in the then-premier 500cc class, joined Rossi's crew ahead of the 2016 season.
The seven-time MotoGP champion, who re-signed with Yamaha through 2020 this year, officially confirmed that Cadalora would no longer be working alongside him after the final post-season test at Jerez.
He explained that he was keen to continue working with the 55-year-old, but that Cadalora ultimately opted to bow out for family reasons.
"Cadalora unfortunately said to us 'bye-bye'," Rossi acknowledged. "After three seasons he decided to stay at home because it is a long long season, you stay out a lot of days.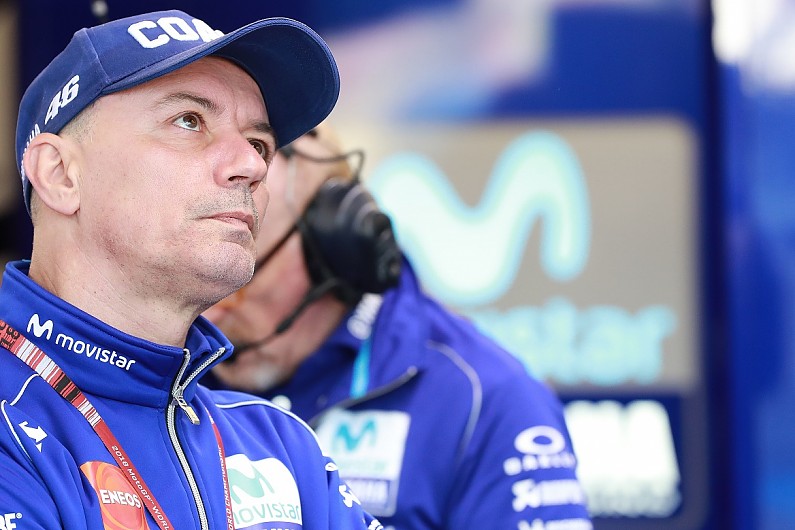 "It's a great shame because I feel really good with Luca, I think also him with me, but he made a family decision.
"So this is a personal decision. We try, we try a lot, to keep him here but at the end he decided like this.
"It remains a very good relationship and I think that for sure will continue."
Former 250cc rider and 1996 European Superbike champion Idalio Gavira, who serves as rider coach for Rossi's Sky VR46 project, took on Cadalora's role for Jerez.
But Rossi said Yamaha "still have to decide" whether Gavira will retain that role into 2019.