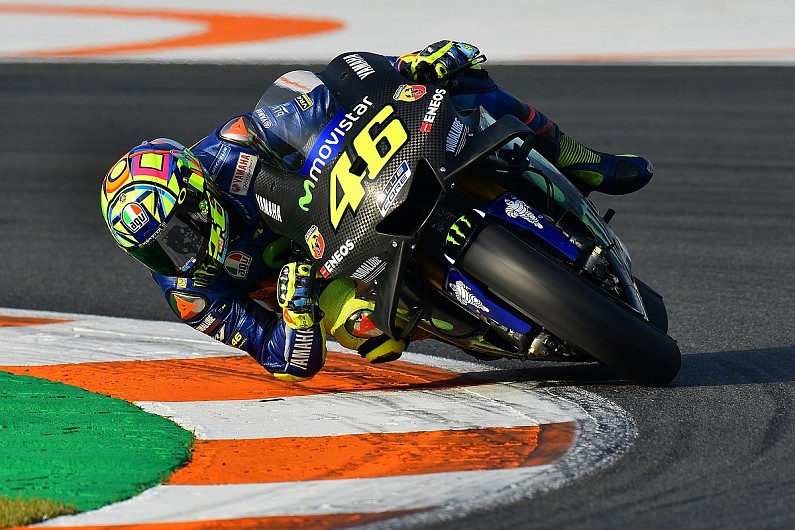 Valentino Rossi has confirmed that Yamaha's 2018 MotoGP challenger will be based on the 2016 version of its M1, following this week's private test in Sepang.
The Italian was joined by team-mate Maverick Vinales and Tech3 rider Johann Zarco in Malaysia, where comparisons between the 2016 and 2017 versions of the M1 were made.
It followed a Valencia post-season test where the trio spent time considering which of the two bikes should form the basis for Yamaha's 2018 machine.
Rossi has revealed that all three agreed at Sepang it should ditch the troubled 2017 bike and stick with the 2016 version that Zarco used to such good effect during his rookie season.
"We tried the old bike, the one from 2016," Rossi told Italy's Radio Deejay. "We deliberated and we were all agreed the 2017 bike was worse.
"We still have to see what the new bike will be like, there will be something interesting. But the base will be the bike from 2016.
"Now is a critical moment. Between now and February, Yamaha needs to make a big leap forward."
Reflecting on a season that yielded fifth in the points, Rossi said his mistake was to assume that the problem was with him and not the bike when Vinales went fastest in last year's Valencia test.
"The problem was that when Vinales arrived, he went very fast," Rossi added.
"I tried it and I didn't like it, but I thought, maybe because it was the end of the season, I was out of shape.
"So we continued with that project [the 2017 bike], but this was a mistake because we lost a lot of time."