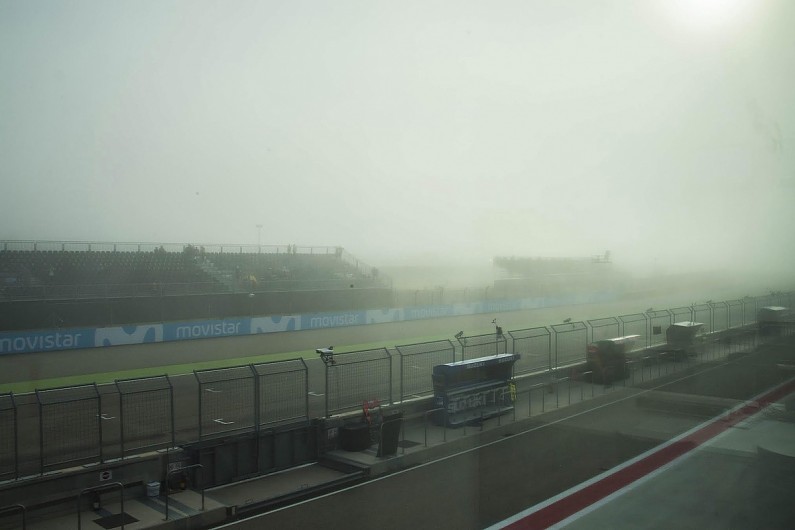 A revised schedule for MotoGP's Aragon Grand Prix has been issued due to thick fog that prevented the morning warm-up session from starting on time.

Moto3 warm-up started after an initial 10-minute delay at around 0850 local time, but was red-flagged after just few a minutes of running due to the poor visibility.

Track action was suspended for over an hour as the fog failed to clear, before finally resuming at 1010 once conditions had improved.

MotoGP's warm-up session had been scheduled to begin at 0940, but will now begin at 1055 and has been shortened to 15 minutes.

The Moto3 race, previously set to begin at 1100, will now start at 1140 over an abridged distance of 13 laps, while the Moto2 race is pushed back to 1240.

MotoGP's 1400 start time is unaffected, and will be run over the full distance of 23 laps.