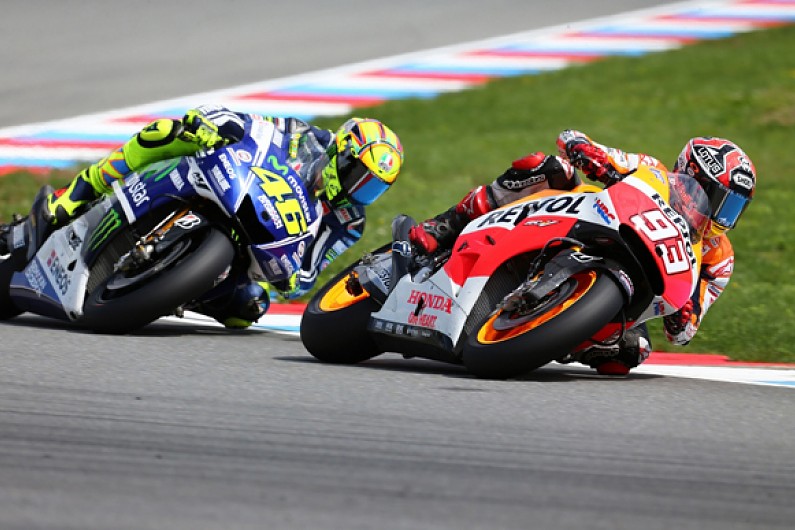 Marc Marquez said being beaten for the first time in the 2014 MotoGP season at Brno came as a relief.
The reigning world champion won the first 10 races of the year, but could only finish fourth in the Czech Grand Prix, behind Honda team-mate Dani Pedrosa and Yamaha duo Jorge Lorenzo and Valentino Rossi.
"In a way it's taken a weight off my shoulders, as now people won't be asking me if I can win every race anymore," said Marquez.
"It was also important that we were able to focus on staying in fourth, even though it was tough not to be fighting for the win; we took 13 points that are important for the world championship and we have a big advantage."
Marquez, who is now 77 points ahead of Pedrosa in the standings, said there was no dramatic reason for his lack of speed at Brno.
"Today was one of those Sundays in which I neither felt completely comfortable nor found the best set-up for the bike," he said.
"It wasn't down to a mistake by me or by the team, it was simply that we didn't have the same feeling as on other Sundays."
He shrugged off the significance of the Brno defeat, saying he was far more interested in winning another championship than having an unbeaten season.
"What matters is who wins the title, not who wins the most races," said Marquez.