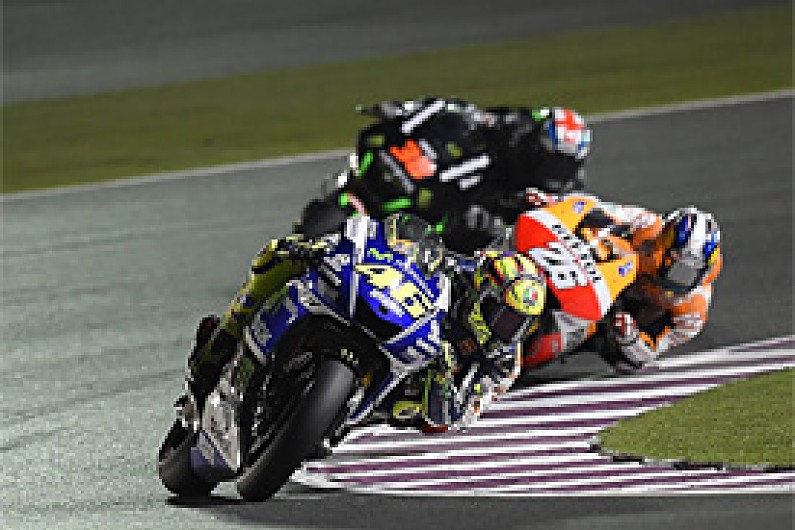 Valentino Rossi says his 'dangerous bet' to part ways with legendary crew chief Jerry Burgess was vindicated by his ride to second in this year's MotoGP opener.
The Italian's breathless duel for victory with defending champion Marc Marquez in Qatar was also his first under new chief Silvano Galbusera.
Rossi had previously worked with Burgess throughout his career, with the Australian masterminding his seven world championship crowns.
Rossi admits it was a massive gamble to split with Burgess and choose Galbusera, who had never worked in MotoGP prior to the appointment, but feels his performance at Losail proves the shock call is paying off.

Is it game over for Valentino Rossi?
"Last year I did a very dangerous bet, because Galbusera doesn't have any experience with MotoGP," he said.
"I knew him from a test in Superbikes when I tested with a broken leg [in 2010].
"I felt very good with him, but it was a bet, you know.
"But I am so happy because he worked very well.
"I think this year I can be stronger because we can work more, especially try to improve the setting for the race."
Rossi also scored a podium in last year's Qatar opener, but struggled thereafter to stay with Marquez, Jorge Lorenzo and Dani Pedrosa.
He is confident however that this year's result represents genuine progress in what is his final contracted year with Yamaha.
"Last year the start was great anyway, but in the other races I had more problems," he said.
"I feel stronger; I ride the bike in a better way; I work better with the team."