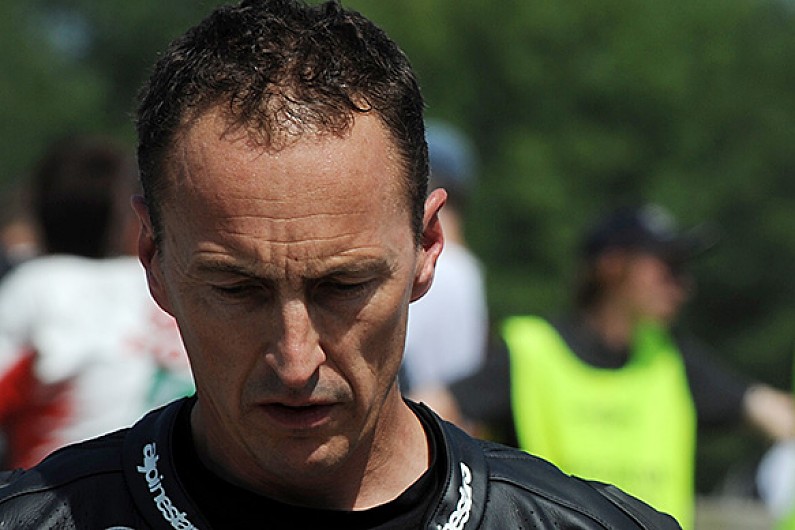 Former 250cc race winner Jeremy McWilliams will make a surprise return to world championship racing at Silverstone next weekend when he will compete in the Moto2 class.
The 50-year-old will ride an experimental Brough Superior in the intermediate grand prix category, which comes seven years after he last raced in MotoGP as part of the disastrous Ilmor project.
Despite the long duration of time, McWilliams has never formally retired from motorcycle racing and has won at the North West 200 event in Northern Ireland in the last two years.
The Irishman is also eligible to compete in Moto2 as the series' age limit restrictions state that "the limit for the maximum age finishes at the end of the year in which the rider reaches the age of 50."
McWilliams, who famously led the 2000 British Grand Prix, tested the Brough Superior Carbon 2 machine at Mallory Park earlier this week and is expecting to conduct further tests prior to the first Moto2 practice session next Friday.