Ayrton Senna's battle for his third Formula 1 world title in 1991 is part of a special issue of Autosport magazine, out today (14 January).
Senna and McLaren-Honda started the season as the dominant combination but faced a new challenge from the Williams-Renault team and Nigel Mansell.
In our 1991 special, we argue that Senna's campaign - both on and off track - make it the greatest of his F1 crowns, while Williams co-founder Patrick Head is brutally honest about his team's failings that season.
Fan favourite Jean Alesi talks about the troubles at Ferrari that year, and we pick out some of the unsung heroes of the season, including rookie Mika Hakkinen.
Autosport's technical editor Jake Boxall-Legge looks at the response from McLaren and Honda to the rise of Williams, as well as some of the less-heralded machines: the cars from the six teams that failed to score a point in 1991.
Michael Andretti was arguably the best driver outside of F1 in 1991 and David Malsher-Lopez recalls his superb Indycar title, while Lewis Duncan hears from motorcycle racing legends Wayne Rainey and Kevin Schwantz about their epic battles.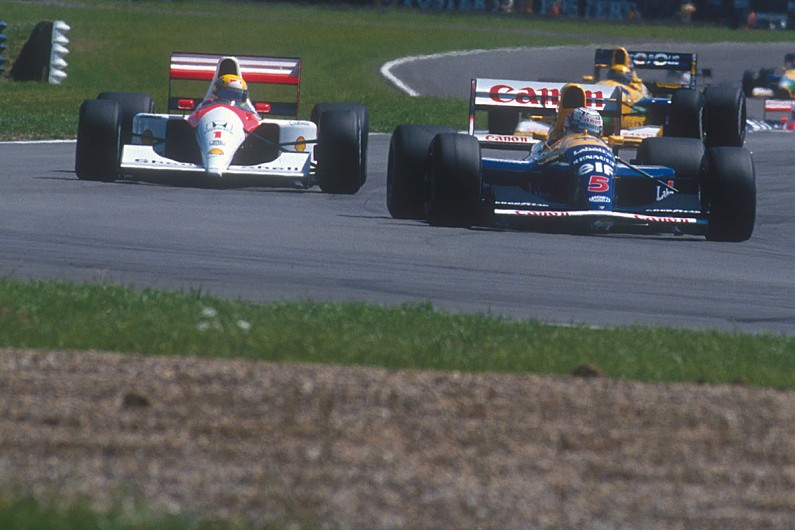 There's also a summary of some of the other big events from the motorsport world that year, most notably the arrival of Ross Brawn's Jaguar XJR-14 and the World Rally Championship duel between Lancia's Juha Kankkunen and Toyota driver Carlos Sainz.
Bringing things more up-to-date, Nick Tandy talks about completing his endurance racing sextuple crown, with successes in the 24-hour classics at Le Mans, Daytona, Nurburgring and Spa, and the Sebring 12 Hours and Petit Le Mans.
Amid all the news from the club racing scene, we also speak to Gary Prebble - winner of more races on UK soil than any other driver in 2020.
Finally, Mitch Evans reveals the story of the Australian Supercars deal he could have signed when he was just 15, while the British Touring Car Vauxhall Astra Coupe is the latest subject of our new 'In defence of' series.
Want Autosport magazine delivered to your door each week? Subscribe today and never miss your weekly fix of motorsport: www.autosportmedia.com/offer/article