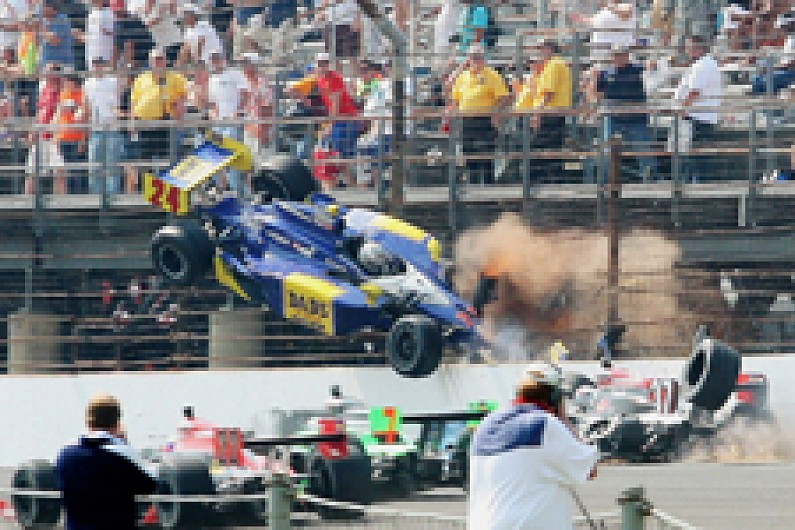 Mike Conway will miss at least the next three months of the IndyCar Series season following his violent accident at the end of the Indianapolis 500.
The Briton's Dreyer & Reinbold car was launched into the air after making contact with Andretti Autosport's Ryan Hunter-Reay, who had run low on fuel and was slowing.
Conway's Dallara-Honda flew into the catch fencing and was ripped in half in the impact, with the cockpit section coming to rest upside down on the track. He was immediately diagnosed with leg injuries, and damage to his back was also discovered in hospital.
"Mike Conway had surgery Sunday night to repair fractures to his lower left leg," said an Indy Racing League statement. "He also has a soft tissue injury to his lower left leg and is anticipated to have another surgical procedure later this week.
"Additionally, Conway has a compression fracture of one of his thoracic vertebrae and is being fitted for a back brace, which he will wear for three months and will prevent him from racing."
Hunter-Reay also had surgery for an injury to his left thumb. He is expected to race at Texas this weekend - which could be his last race of the season - but will have to wear a carbon fibre splint.