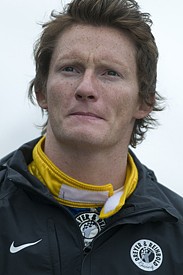 Dreyer & Reinbold driver Mike Conway sustained a broken left leg in his horrific crash on the final lap of the Indianapolis 500.
Conway had been racing with Andretti Autosport's Ryan Hunter-Reay when the two cars became entangled as Hunter-Reay's Dallara ran low on fuel and stuttered, resulting in Conway's Dallara-Honda being launched into the air.
It hit the fencing and was torn in half, with the cockpit section landing upside down on the racetrack.
Conway was flown straight to Indianapolis' Methodist Hospital, with the IndyCar safety team fearing delays in traffic if he was transported by road just as the race was finishing, and has now been diagnosed with a broken leg.
Prior to the incident, Conway had looked set for a top ten finish, having briefly led while trying an alternate fuel strategy.