Sage Karam will enter the Indianapolis 500 with Dreyer & Reinbold Racing for the fifth time in six years.
Bar a full season with Ganassi in 2015, the 23-year-old's IndyCar career so far has been focused on Indy 500 entries with DRR - starting with a ninth place on his debut five years ago.
The Dennis Reinbold-run squad is among the most highly regarded of the 'one-off' teams that join the field at Indy each May, regularly outqualifying more established teams and and racing in the top half of the 33-car field.
Reinbold said 2013 Indy Lights champion Karam would "be a solid contender" for victory in the team's Chevrolet-powered car.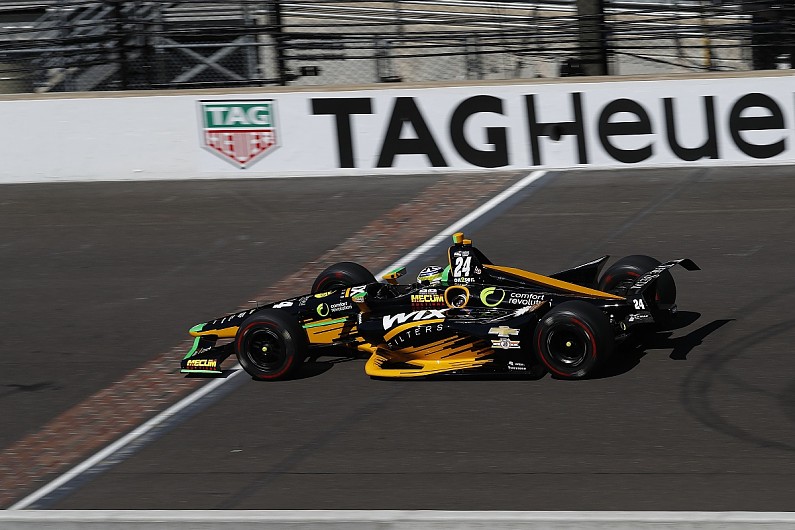 Karam will get his first run of 2019 on Tuesday May 14 when Indy 500 practice begins.
Dreyer & Reinbold Racing, which first entered the 500 back in 1999, fielded two drivers in the Indy 500 last year, with JR Hildebrand joining Karam.
Other additional entrants for the Indy 500 that have been announced so far include McLaren and Fernando Alonso's return, Pippa Mann with Clauson-Marshall Racing and a third Rahal Letterman Lanigan car for former Ed Carpenter Racing driver Jordan King.