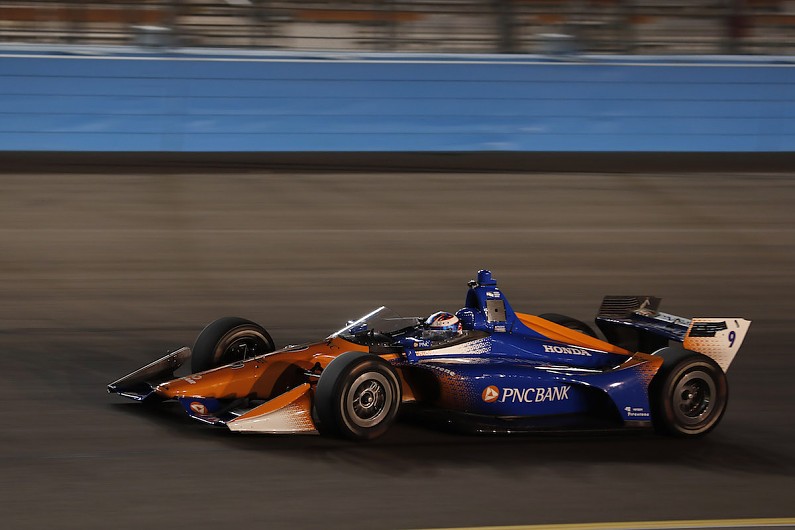 Ride onboard at 190mph with Chip Ganassi Racing's Scott Dixon as he tests the new IndyCar aeroscreen that the series hopes will protect drivers from cockpit intrusion in future.
Dixon gave the windscreen, which is made of a proprietary Opticor advanced transparency material by PPG, its track debut at Phoenix on Thursday.
IndyCar is evaluating introducing the aeroscreen before the end of 2018 and the series said any decision about its implementation would be informed by the results of the test.
Dixon was positive about his first run with the aeroscreen, but suggested more work was needed to refine the device.
"Visually, I want to see if you get more used to it, because it does feel different," said Dixon after the test.
"You're looking through quite a substantial amount of material and it just takes a while for your eyes to adjust.
"The longer I ran, the more I adapted to it. Your brain and eyes just need to catch up with it."
He added: "It could affect different guys in different ways.
"It's almost like something everyone needs to try before IndyCar implement it across the board."