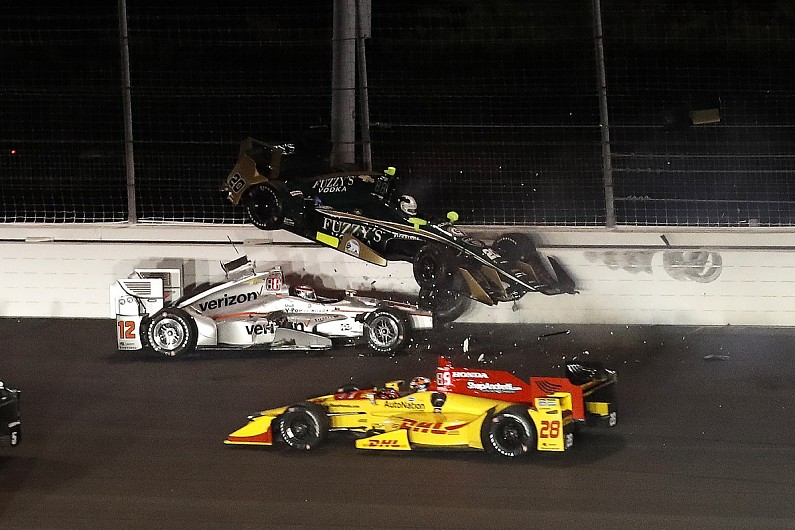 Will Power said cold tyres caused the frightening Gateway IndyCar crash in which Ed Carpenter's car landed on top of him.
Tony Kanaan had already spun into the wall during the parade laps, and when the race got under way properly polesitter Power lost control as Penske team-mate Josef Newgarden completed an outside-line pass on him for the lead.
While Power spun into the outside wall, Carpenter tangled with Takuma Sato just behind before sliding backwards into the front of Power's Dallara-Chevrolet.
Carpenter's car rode over Power's into the wall, then bounced down and landed on top of it again.
VIDEO: Power and Carpenter's terrifying crash

"It was just super slippery," Power said.
"I wish I would've done a few more burnouts, I might have got some temp in the rear.
"The front was very slippery too, and Josef took my air on the exit and I spun.
"It just went, unfortunately."
Carpenter said his collision with Sato started with him losing control just as Power had.
"The tyres were slick," Carpenter said. "Probably just a combination of the rubber from the series before us.
"We really hadn't run much after Indy Lights. We ran after them a little bit, but they ran a lot.
"Even warming up tyres, it was hard. It's not excuse. I'm just bummed out.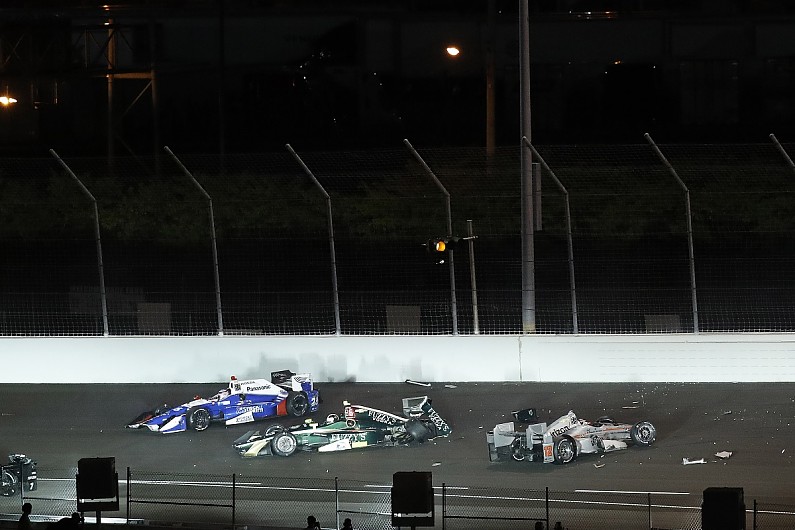 "We got a pretty good start. I was rolling under Sato, saw Will get loose up in front of me. Then I was under Sato and he was sliding around.
"Then I finally got loose just like those guys were, corrected, got into Sato.
"If I would have had a little more space I would have saved it."
Power's win in the previous race at Pocono had closed him to within 42 points of championship leader Newgarden.
That gap is now up to 83 points following Power's crash and Newgarden's Gateway victory.
Power called the damage to his championship bid was "unbelievably frustrating".