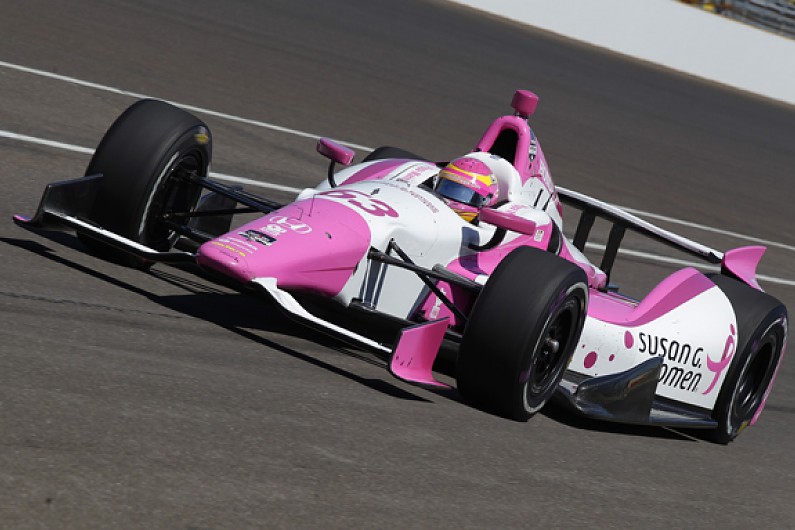 Pippa Mann will return to the Indianapolis 500 field this year after securing a deal to drive a Dale Coyne Racing entry.
It will be the 31-year-old Brit's fourth appearance at Indy, and third with DCR. She has not competed since last year's 500, when she qualified a career-high 22nd and was classified 24th.
Mann, who will line up alongside DCR full-timers Carlos Huertas and Francesco Dracone, has a best Indy 500 race result of 20th, recorded on her debut in 2011.
"The last time I strapped into a race car may have been last May, but I feel very fortunate to have had such strong support from the Dale Coyne Racing team and from team owner Dale Coyne over the past 12 months," she said.
Mann's ride will again be supported by Susan G Komen, the world's largest breast cancer organisation.
"There is nothing that makes our team prouder than to represent Susan G Komen and all of the hard work that goes into the organisation's efforts both in the US and around the world," said Coyne.
"Pippa is extremely dedicated to her efforts as a driver at Indy and we look forward to our continued success with this partnership."