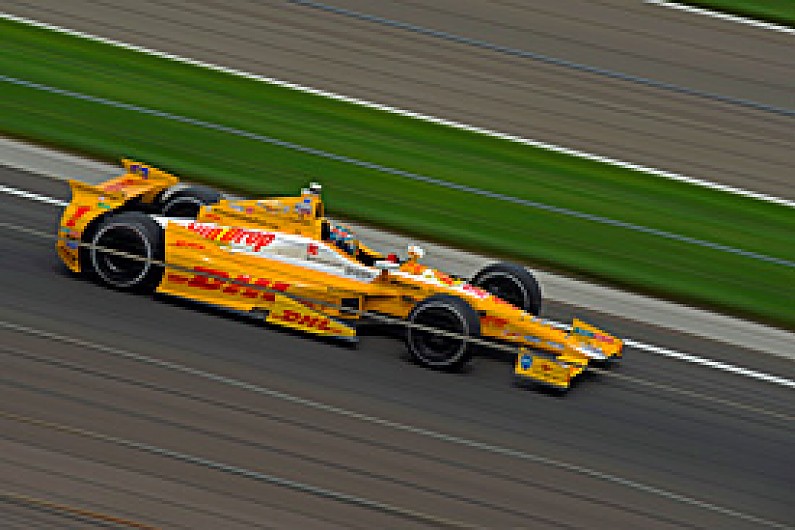 IndyCar has set a target of seeing Arie Luyendyk's 18-year-old track record at Indianapolis Motor Speedway fall by 2016.
Luyendyk's 237.498mph lap speed and 236.986mph four-lap average have remained the benchmark since 1996, but Mark Miles, CEO of IndyCar parent company Hulman & Co, said that he hopes to see that speed beaten by the 100th edition of the famed race.
"We are working on the objective of setting the new track record by the 100th running of the race," Miles said.
"We do believe that's something we can do while increasing the safety of the drivers, and it's something that can be done gradually between now and 2016.
"We believe that's a really important storyline about IndyCar racing, particularly at IMS."
A return to the speeds of the mid-1990s has been a long-held ambition for the series, although it has made a point of treating the goal as one to be approached incrementally in order to avoid compromising safety.
Under the present rules, the 2016 season would mark the beginning of a new two-year homologation cycle for the engine manufacturers, and would also be the second year of manufacturer-aligned aero kits.
Ed Carpenter claimed pole at Indy last year with a four-lap average of 228.762mph.