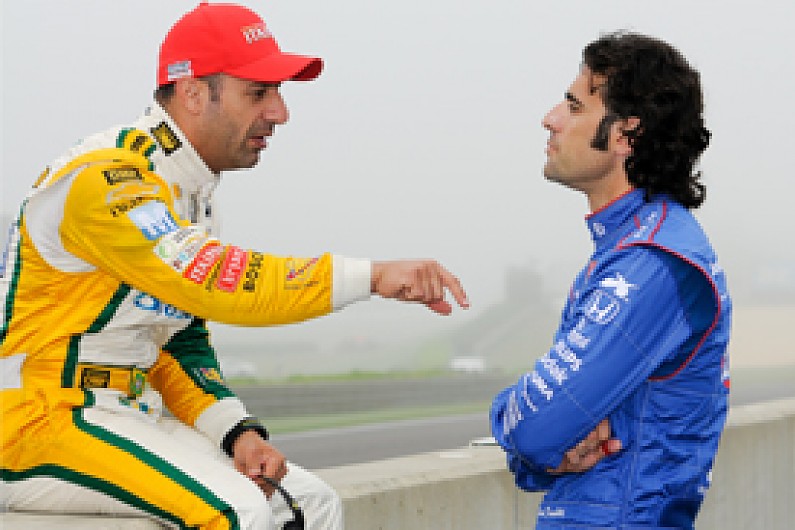 Tony Kanaan says his installation as the new driver of Ganassi's #10 entry has the full backing of the car's former occupant, Dario Franchitti.
Kanaan had earlier been signed to drive Ganassi's #8 car alongside Charlie Kimball, but became a contender for the #10 seat following Franchitti's sudden retirement; a decision made on medical advice after his heavy crash in Houston recently.
Indianapolis 500 winner Kanaan said the circumstances of Franchitti's retirement left him with mixed feelings about taking the Scot's seat, but that Franchitti himself has given his endorsement.
"One of the toughest times this year was when Dario was in my house in Florida doing all the [medical] tests to see if he was going to be able to drive [in 2014]," Kanaan said.
"I didn't know how to talk to my best friend when he broke the news to me.
"He looked at me in the face and said, 'you know, it would be really cool if you could drive the Target car and replace me. I think it's going to make it easier on my retirement'.
"It's a hard shoe to fill. [There's] a lot of history in that car. Hopefully we'll be able to make more history."