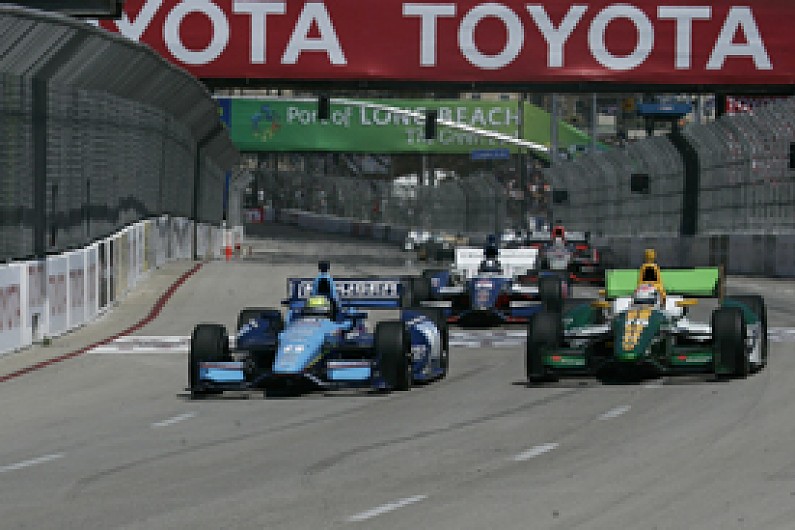 IndyCar will reintroduce its 'push to pass' overtaking aid for the five remaining road and street courses on the 2012 schedule, starting with next weekend's Toronto round.
Series technical boss Will Phillips said that the system would be similar to that used when it was originally introduced in 2009.
"It will be similar to what it was in the past because we know that model worked," he said.
The amount of additional boost and the amount of time that the extra boost will be available will be pre-determined by the series, and will vary depending upon the circuit.
Recharge time and any delays between activations will also be set by the series, although engine manufacturers will be able to make specific adjustments to tailor the system to their engine.
As part of the introduction of push to pass, the base turbo boost level will drop to 150 kPa, and increase by 10 kPa when the system is engaged.
Teams will have an opportunity to test the system early in the Toronto race weekend.