The United Autosports LMP2 team that fielded Fernando Alonso in this year's Daytona 24 Hours has no plans to return to the event in 2019.
Team boss Richard Dean explained that the decision of the organisers of the IMSA SportsCar Championship to split LMP2 and Daytona Prototype international machinery into separate classes had undermined United's business case for competing in the series opener next January.
The move means that from next season LMP2 will become a Pro-Am category that will be secondary to DPi, in which the machinery will no longer be balanced on performance with the LMP2s.
"It was our ability to have drivers like Fernando, Paul di Resta and Lando Norris that allowed us to attract the sponsors that made it all work, Dean told Autosport.
"If we are competing in a B class, there isn't as much to sell, but the costs remain the same — for me it devalues the whole thing.
"IMSA has been under pressure from its regular competitors, so I understand why they have done it, but it blows our business model away."
Dean explained that the team had signed two-year deals with sponsors with the aim of returning to Daytona in 2019 with a pair of Ligier-Gibson JSP217s.
"We were sitting there with some of the budget for 2019, but morally it wouldn't have been the correct thing to go back because we had signed those deals on the basis that we were able to go for the overall win," he said.
Dean insisted that United, which has signed up to contest all four endurance races that make up the North American Endurance Cup this season, still has aspirations in the IMSA series.
"We are definitely not closing the door on IMSA — we love the series and we love the racing," he said.
"This decision means we just have to get a DPi, and that means a very significant capital investment."
Dean also revealed that United's entry into the Asian Le Mans Series in 2018/19 was linked to its Daytona decision.
"We need to remain an active race team, which is why we committed to the Asian LMS after we heard what was coming in IMSA," he said.
United will run two previous-generation Ligier-Nissan JSP2s in the four-race series starting in November, as well as two LMP3 cars.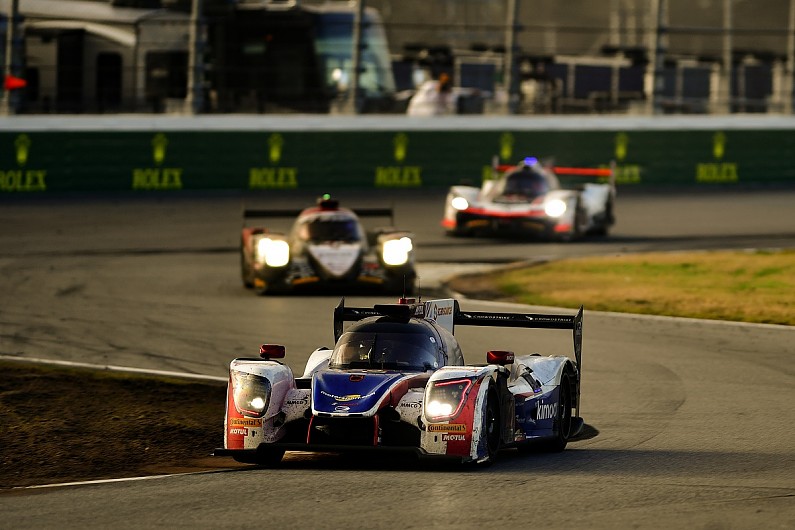 IMSA boss Scott Atherton said that splitting the classes could prove to be a "double-edged sword" in terms of attracting LMP2 teams from Europe to Daytona during their off-season.
"LMP2 has always been a Pro-Am category in every series other than IMSA, so some teams will feel that competing against their peers will make the race more attractive," he told Autosport.
He also suggested that returning the DPi machinery to the "original set of performance targets" envisaged for the class would not necessarily prevent an LMP2 from being "right in the mix at Daytona given the variables of a 24-hour race".