In association with
Grand prix winners Pastor Maldonado and Rene Arnoux are among five former Formula 1 drivers on the entry list for the Automobile Club de Monaco's GP Historique event in May.
The nomination of Maldonado - who won the 2012 Spanish Grand Prix for Williams - in Rolando del Bello's 1937 Maserati 4CM has caused intrigue among Pre-War single-seater regulars.
"He might be quick," said US-domiciled Briton Mark Gillies, who is among nine ERA drivers in the renamed Louis Chiron Pre-War contest, which has attracted competitors from 11 nations.
Also on the entry for the 8-10 May historic meeting is seven-time F1 race winner Arnoux.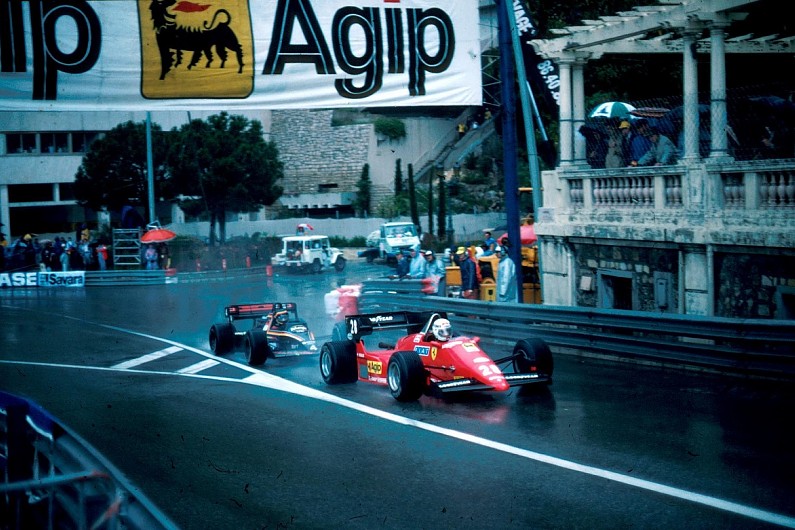 The Frenchman, who took a best result of third in Monaco with Ferrari in 1984 (above), is a familiar face at historic events including Goodwood.
Arnoux will pilot one of Methusalem Racing's 1974-spec Ferrari 312 B3s in the Niki Lauda '73-76 grid, the middle of three races for three-litre F1 cars.
Monaco-based Alex Caffi, whose best F1 result was fourth at Monaco in 1989 aboard a Scuderia Italia Dallara-Cosworth, will be among Arnoux's rivals, in an Ensign N176 prepared by Swiss F1 cameo player Loris Kessel's team.
Giovanni Lavaggi, who contested F1 races for Minardi and Pacific, joins Arnoux at Methusalem in a sister Ferrari.
Another ex-F1 driver due to race in Monaco is Jean-Denis Deletraz, who appeared briefly in the mid-1990s for Larrousse and Pacific, and will be driving an ATS D4 for Frederic Fatien's GP Extreme squad in the Gilles Villeneuve '77-80 set.