In association with
An ex-works Triumph TR2 from the 1955 Le Mans 24-Hour race sold for more than a quarter of a million pounds at the Classic Motor Show.
Although the Triumph had a guide price of up to £140,000, it finally sold for £258,750 at the Silverstone Auctions sale at the Birmingham NEC.
The final price represents a new record for the sale of a Triumph TR2.
Registered 'PKV 374', the TR2 was raced in 1955 by Leslie Brooke and Mort Morris-Goodall and finished 19th in the race marked by accident that claimed the lives of 84 people.
The Triumph spent two and a half hours beached on a sand bank at Tetre Rouge, but Brooke managed to finally dig it clear and rejoin the race.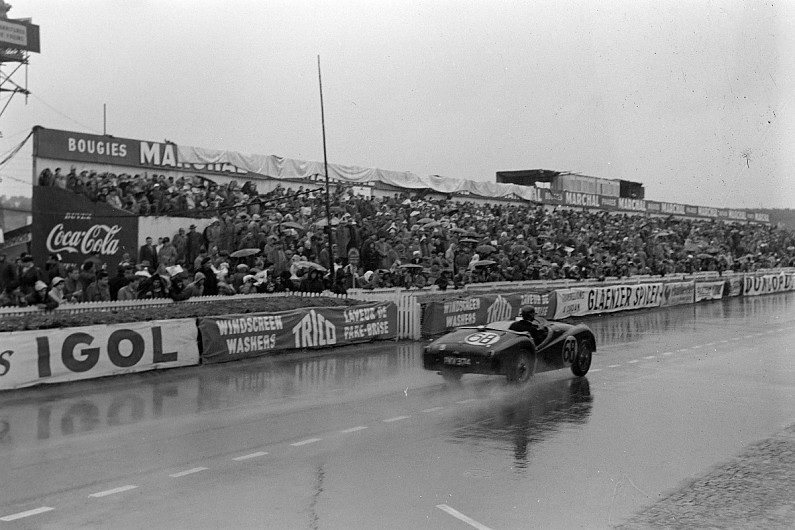 Immediately after the race it was bought by Prince Hussein of Jordan, who owned it for little more than a year.
It then had several owners before being bought in 1972 by Jan Pearce. A long restoration was finally completed and from the year 2000 onwards it competed in various events, including the 2005 Le Mans Legends support race to the 24-hour.
Pearce, one of the early members of the TR Register, died in 2015 and the car was sold by his family.
Nick Whale from Silverstone Auctions said: "To set a world record is a wonderful achievement with the ex-works Le Mans TR2.
"I am so pleased for the family and to see the emotion throughout the room was a moving experience."