In association with
The unique spectacle of a Le Mans-style start will return to the United Kingdom next month for the first time in over 50 years thanks to the Vintage Sports Car Club.
The VSCC has been granted permission to run a Le Mans-style start for its race that celebrates 100 years of Bentley at Silverstone on April 13-14.
The Benjafields Racing Club has co-ordinated a field of 40 vintage Bentleys for a race at the VSCC Silverstone meeting and the Benjafields 100 Race will mark the centenary of the Bentley marque.
The sport's governing body, Motorsport UK, has sanctioned the race to start with the drivers running across the track and jumping into their cars before leaving the grid.
The cars will be lined up in qualifying order on the pits straight of the National circuit.
It was the style of race start used in the classic Le Mans 24 Hours when Bentley dominated the race in the late 1920s.
As seat belts became more commonly used in the early 1960s, the Le Mans-style start threw up safety questions and the then-UK governing body, the RAC, outlawed them for the UK in the summer of 1962 on safety grounds.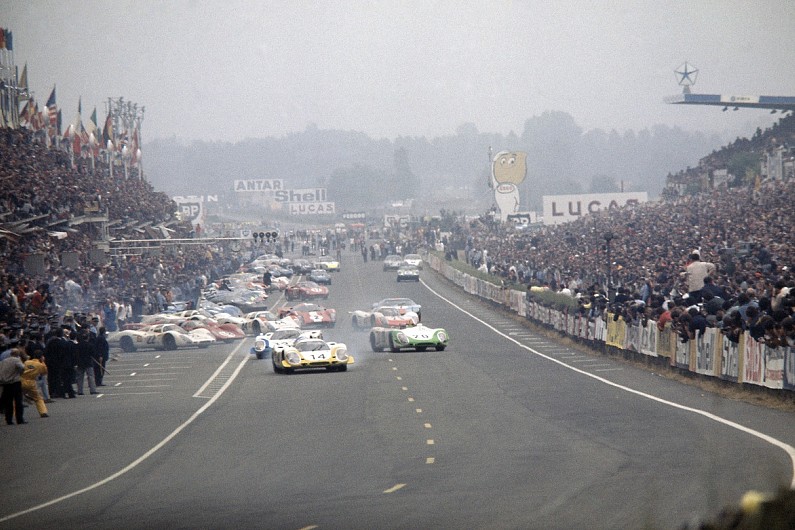 The tradition continued at Le Mans until 1969.
A VSCC spokesman said: "We are delighted to announce that the VSCC has authority from Motorsport UK for one of our races at Silverstone to commence with a 'Le Mans Start'.
"The Benjafields 100 Race will start under 'Le Mans Start' conditions, which will be an historic sight to behold, and we can't wait to bring this iconic type of race start back to Britain."